1964 Corvette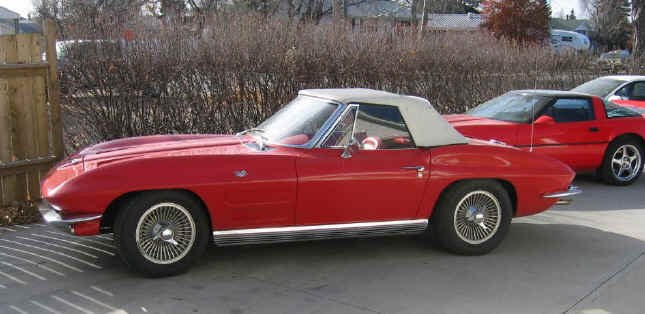 This is how the car looked when it came in, 10 feet away and some good light and it looked really nice. Drivers side front had been badly damaged and very badly repair. Later on the passenger side was hit as well so it was time to replace the full front end with a hand laid fiber glass factory reproduction front end, and repaint the whole car.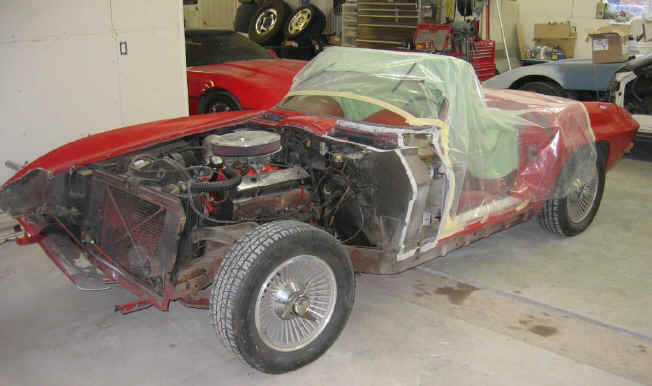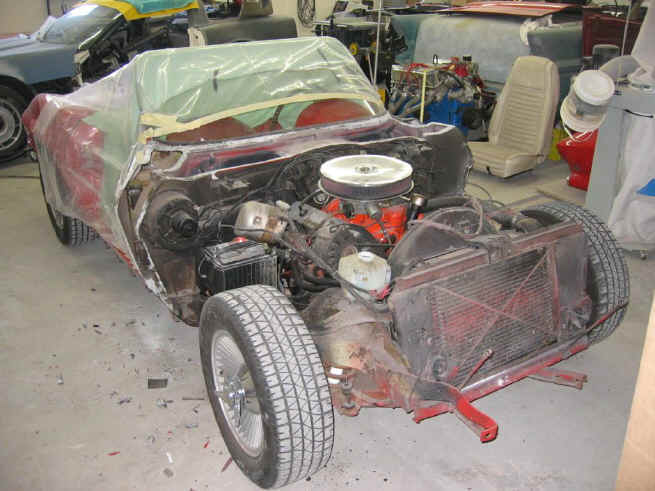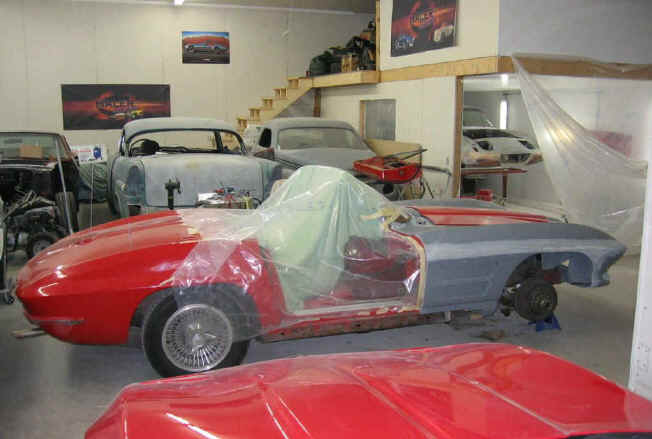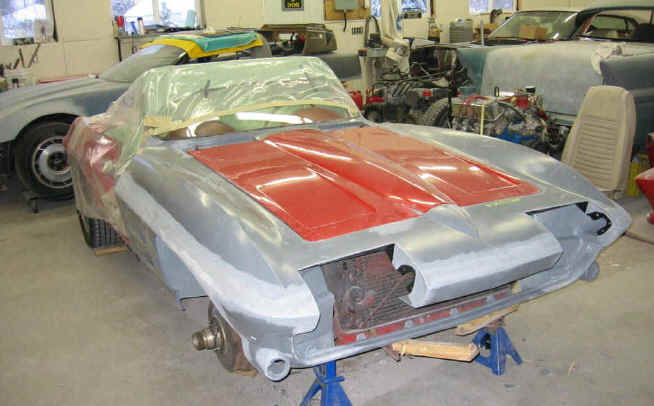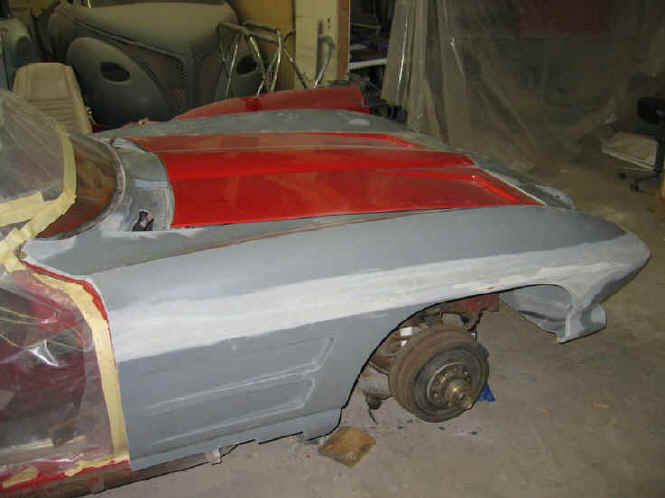 Factory hood had a large crack up the middle from the accident and many spider web cracks under the paint so we replaced it with a used '64 hood to save time. We also had to reinstall the doors and modify them to match the new front clip as the body line were not matching.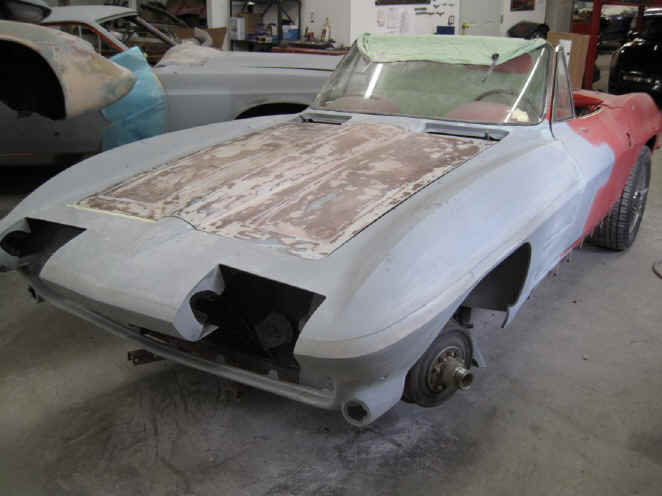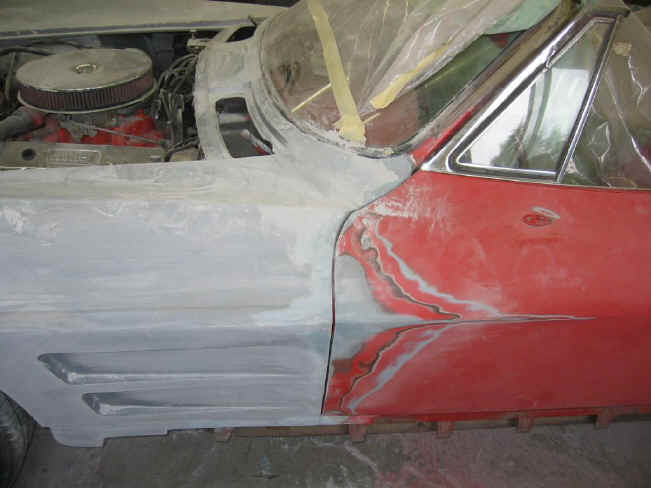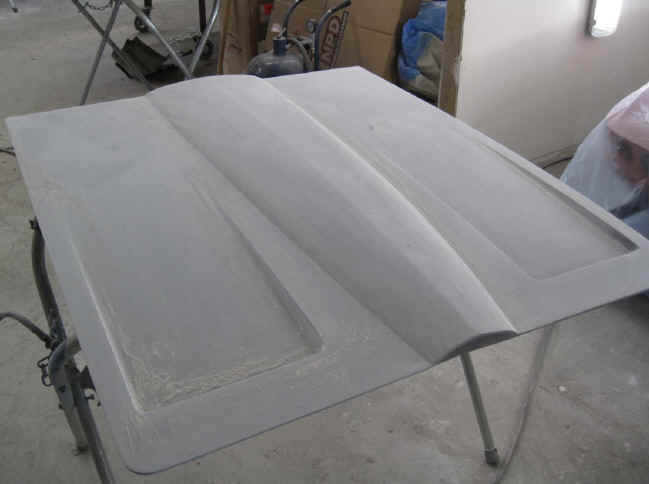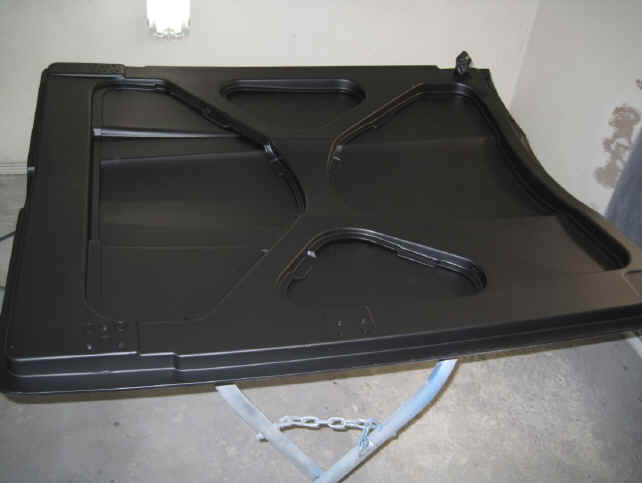 Once we had the clip lined up and mounted we gel coated the front end, we then coated it with a guide coat and blocked it out.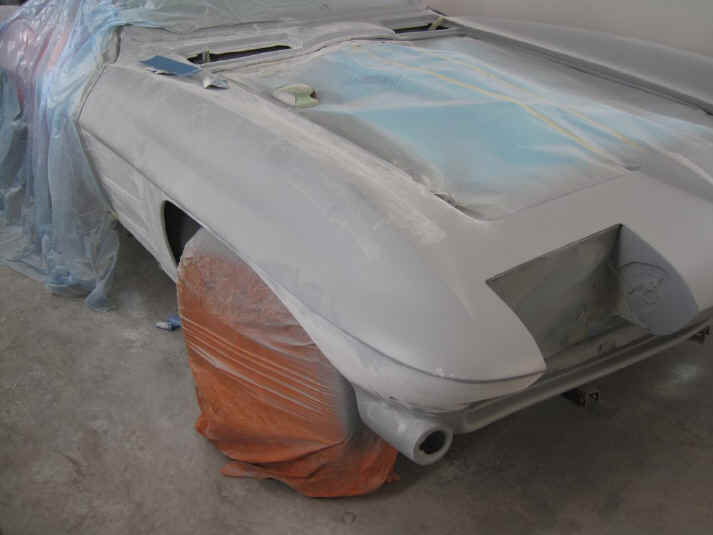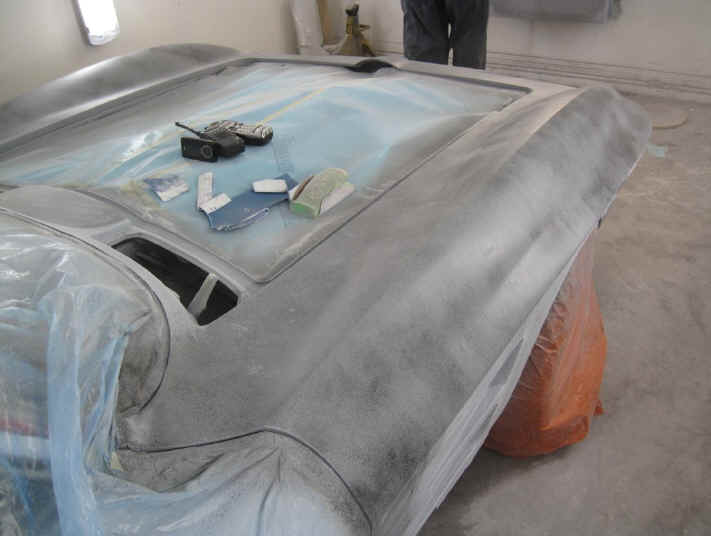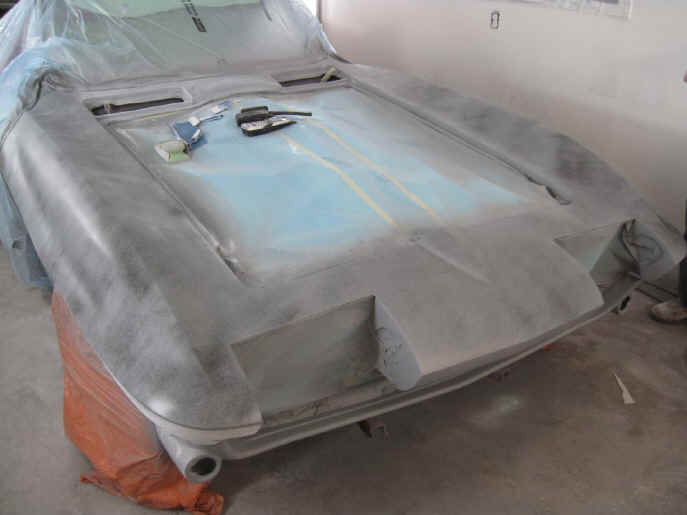 Once the clip was blocked we primed it and block sanded it again.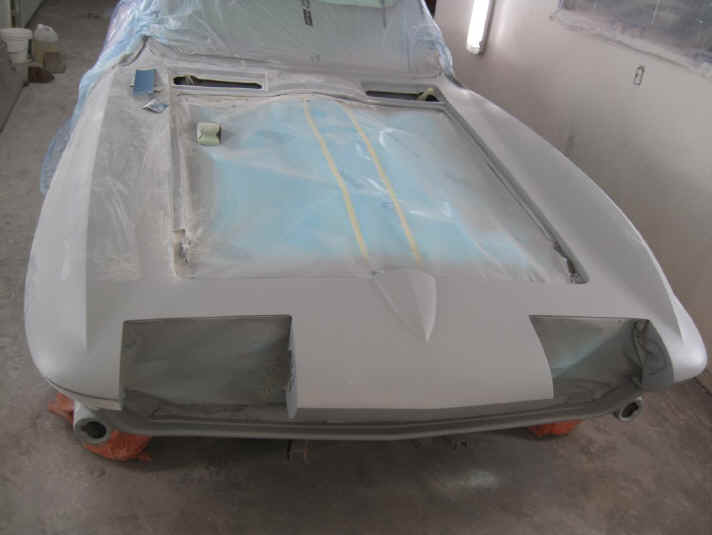 Jamming the doors and hood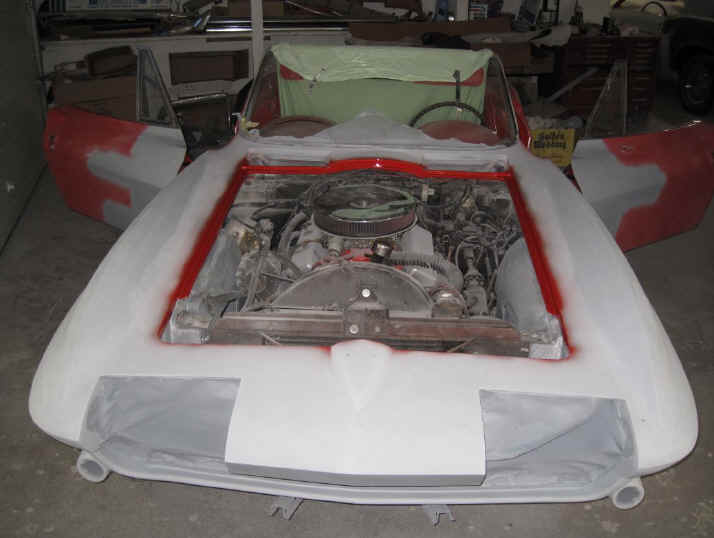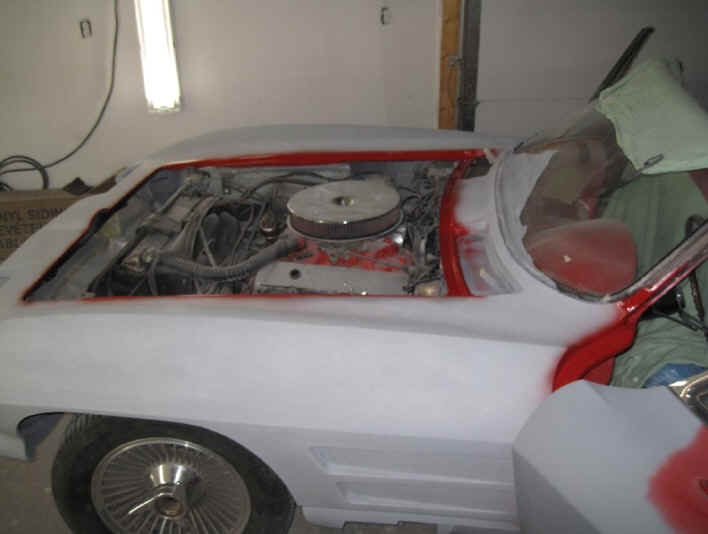 Then we sealed everything in a red sealer and applied the paint and clear coat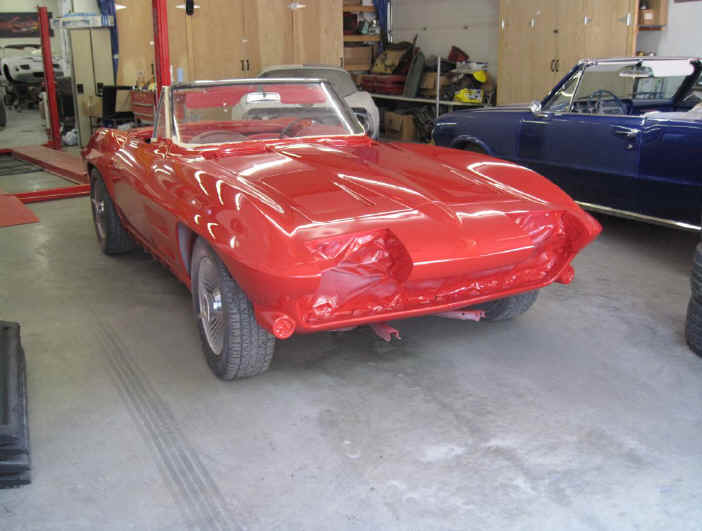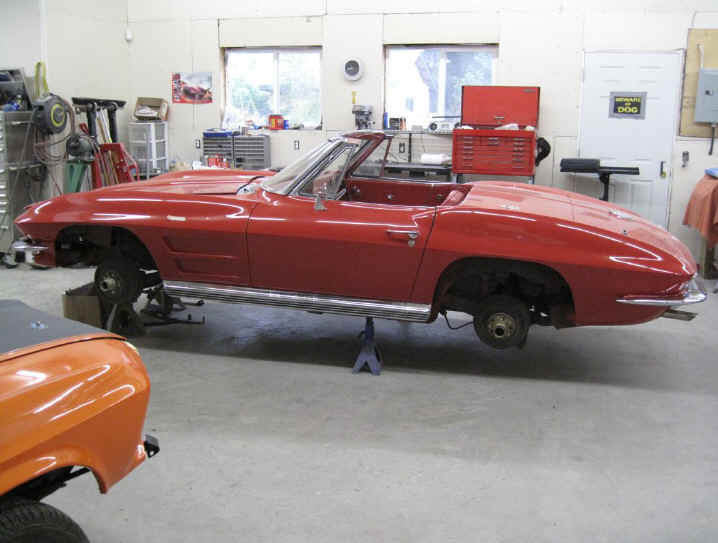 The nightmare of fitting the head lights into these cars...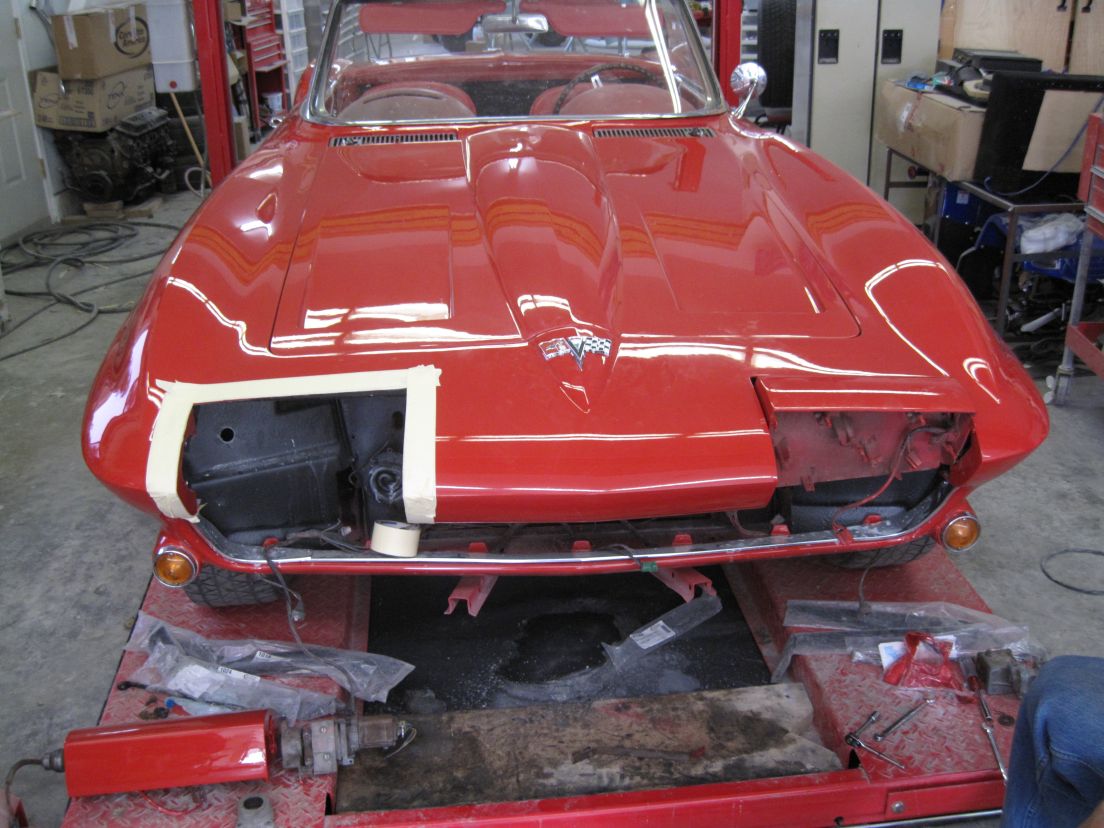 New chrome, new wheels, new paint and looking like it should.