1969 Mach 1 Mustang
Full restoration, color change, all new interior, detailed frame and engine bay, etc.
Start: Red with White interior.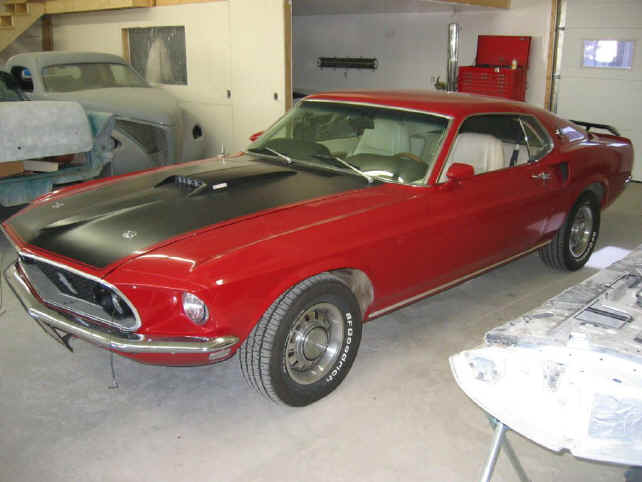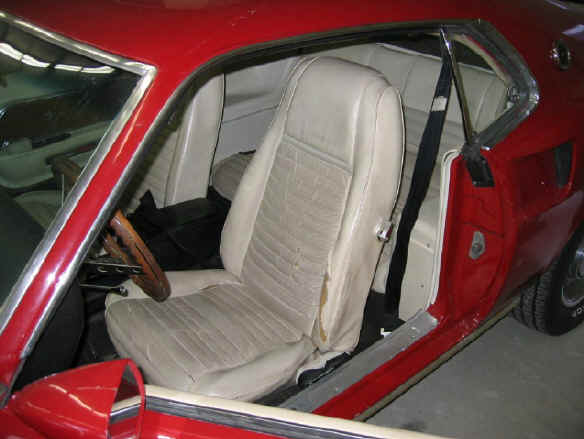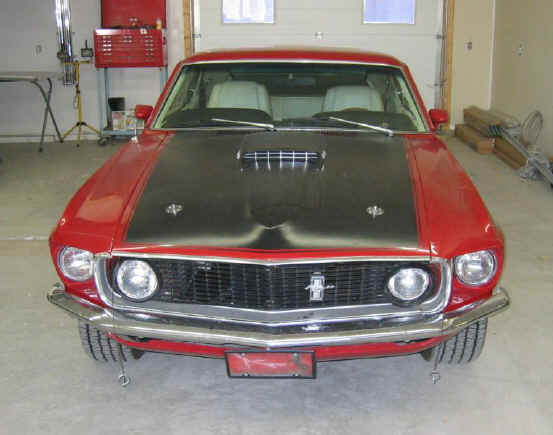 Remove full interior, and all body panels as well as motor and transmission. Panels have a large amount of previous body work, up to 1" of bondo in areas... only panels that can be used are the hood, trunk lid, drivers door and roof.: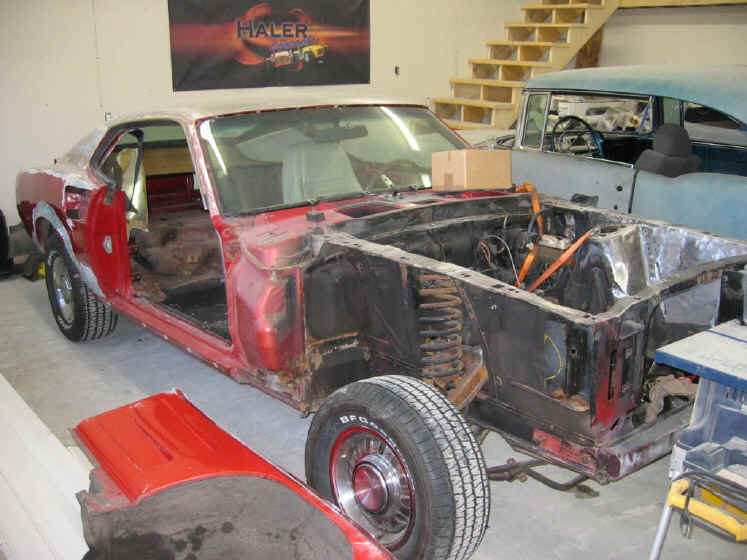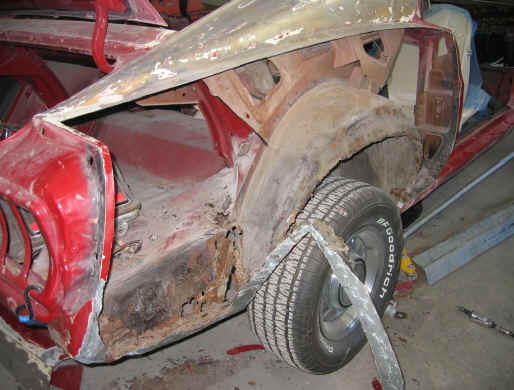 Test fitting new panels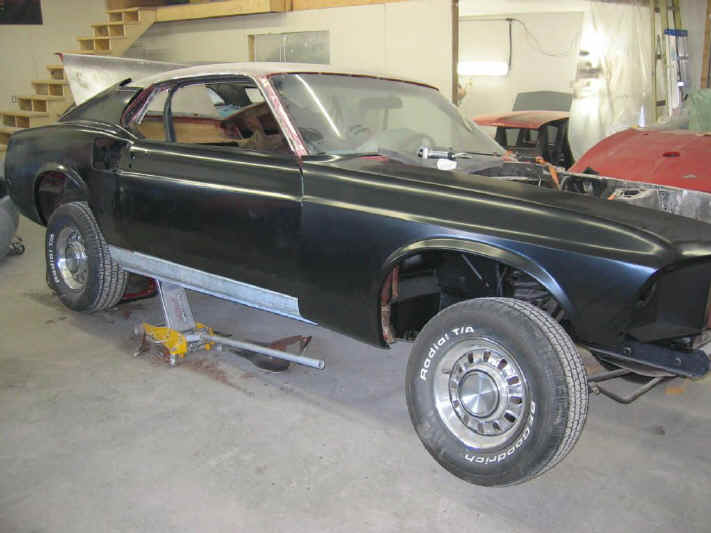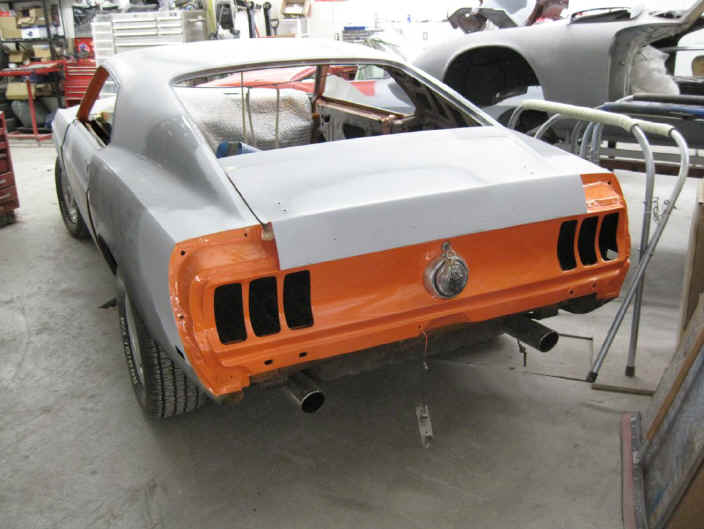 Just painted - hood is dusty: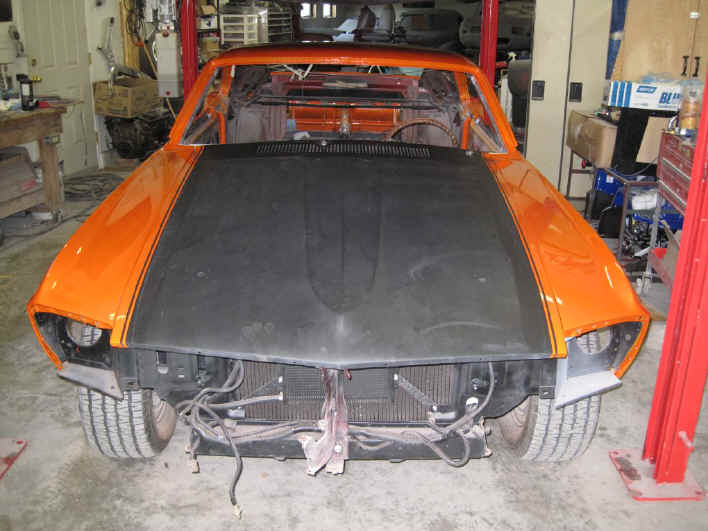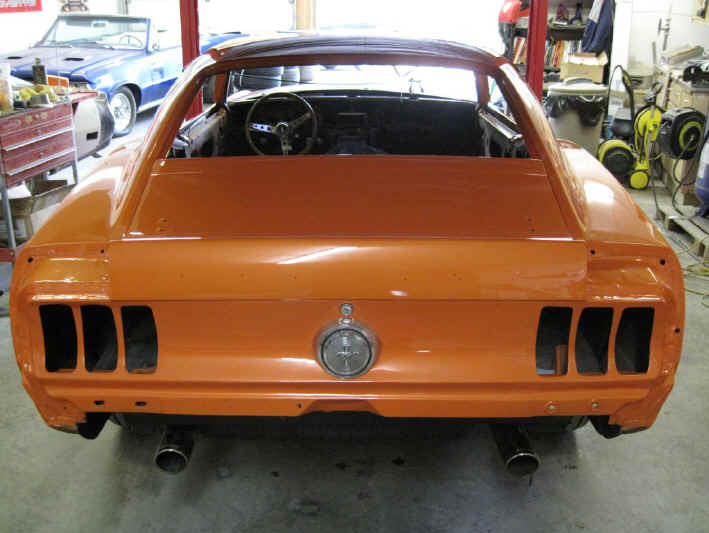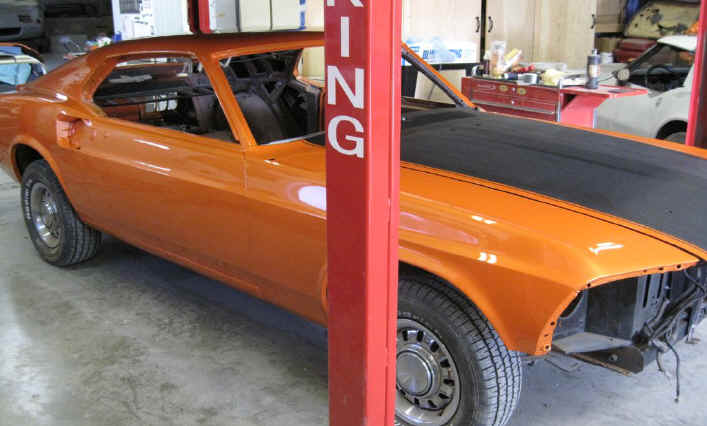 Putting it back together - adding a custom dash set, keyless entry, a stereo and much more.