1971 Lotus Elan 2+2
How it started: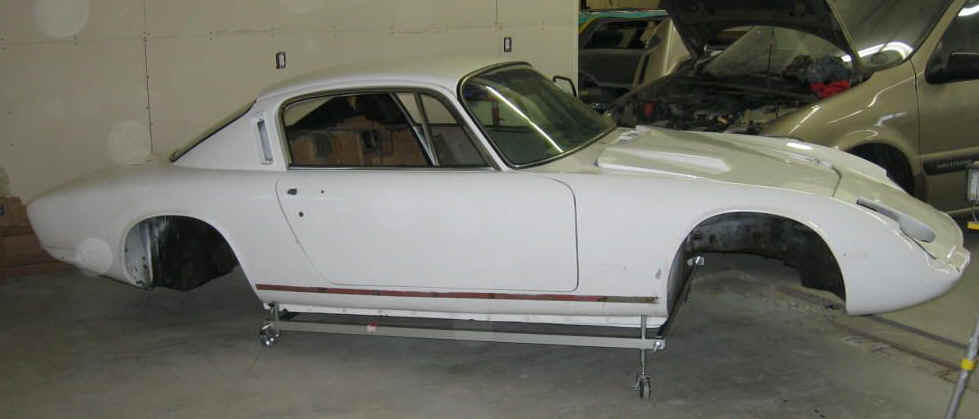 Stripping the layers of paint off: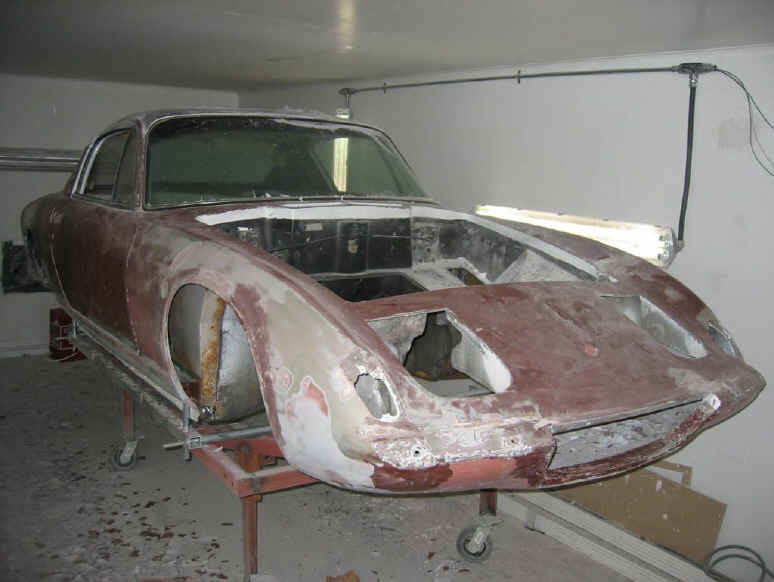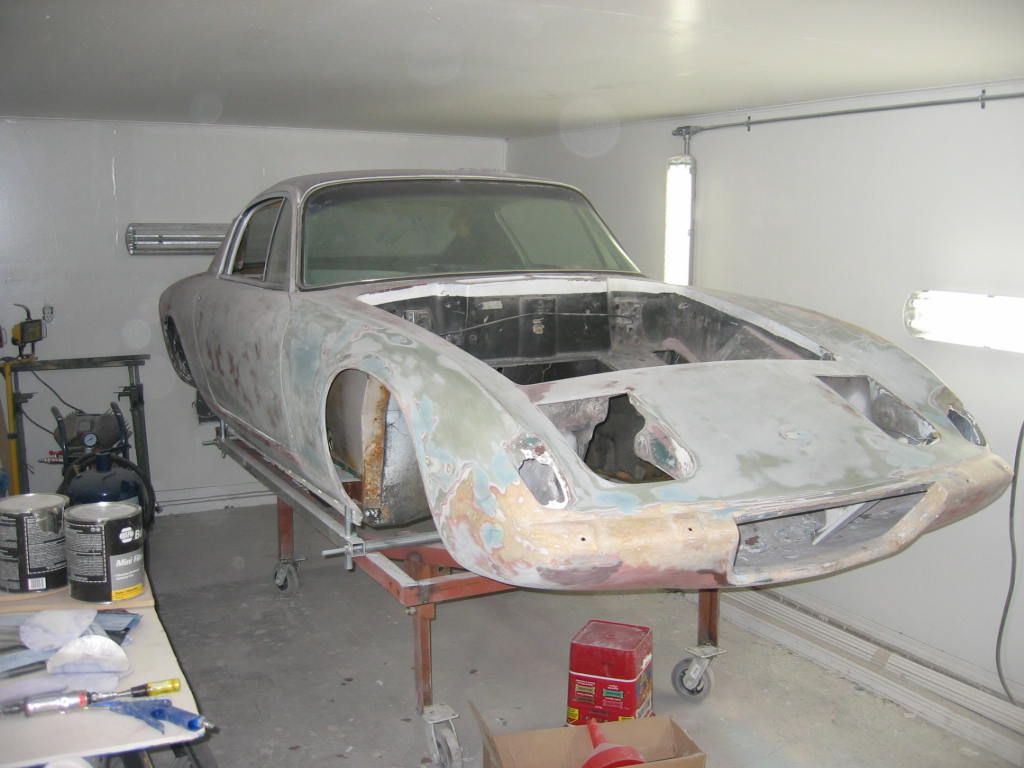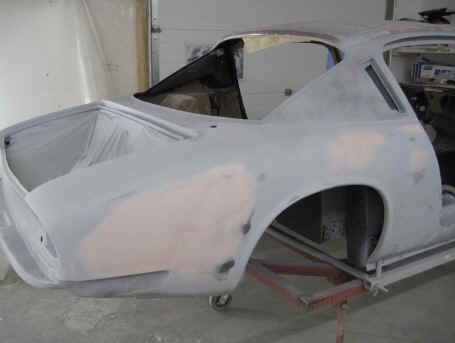 Repairing the hundreds of stress cracks and spider webbing (Above). First application of 3 coats of polyester primer (Below)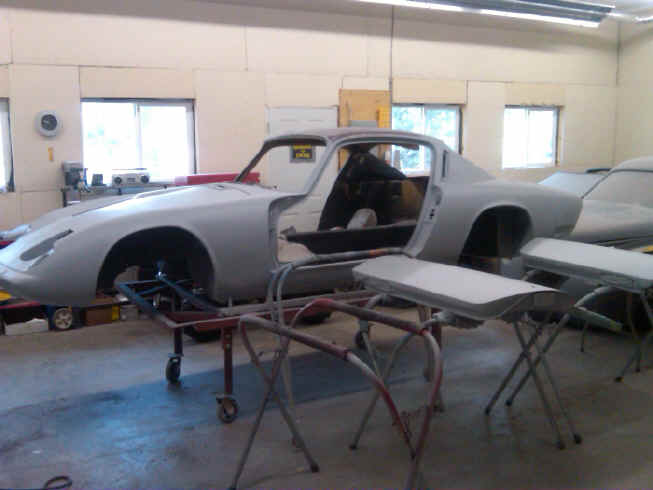 Making measurements and cutting an opening, then supporting the roof for a sun roof.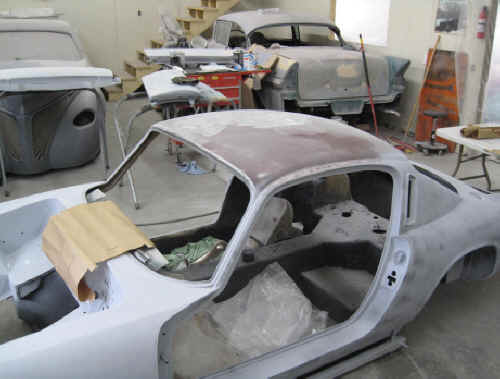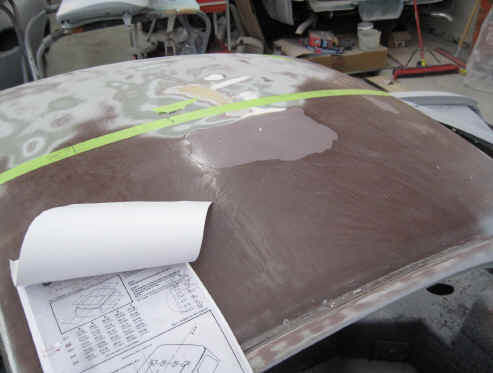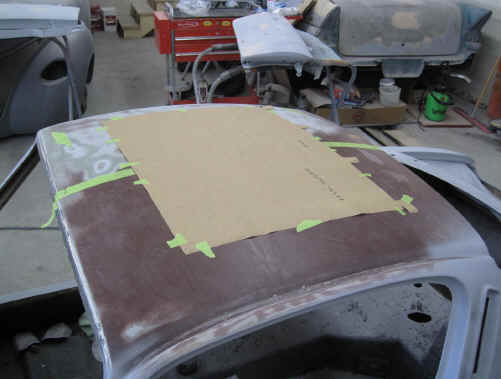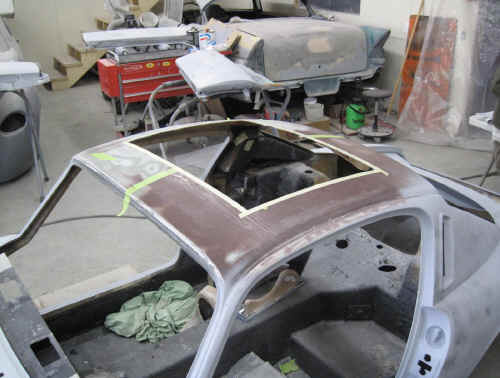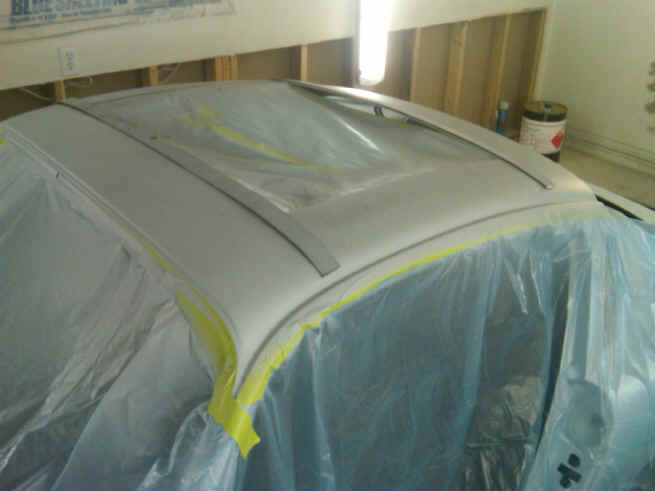 Rebuilt trunk edges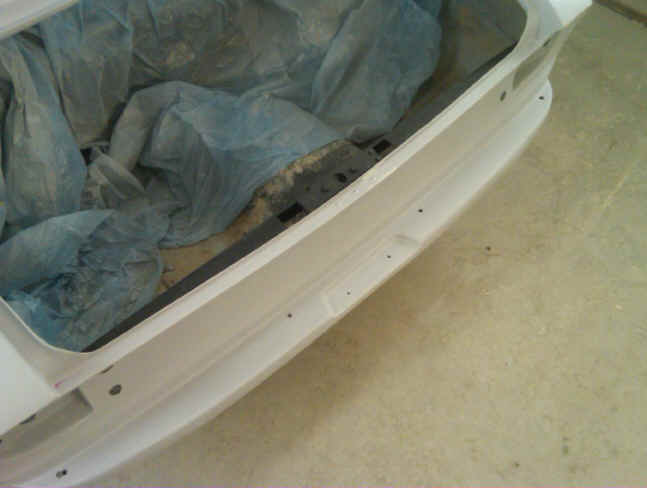 Entire car was block sanded then all minor imperfections touched up then everything was primed again.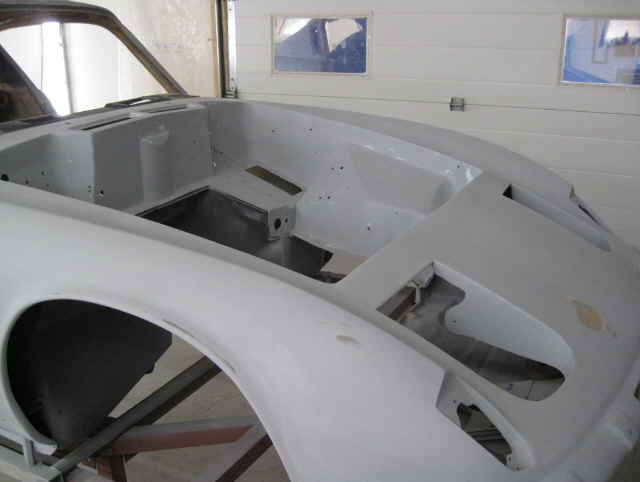 Showing guide coat used while blocking the panels.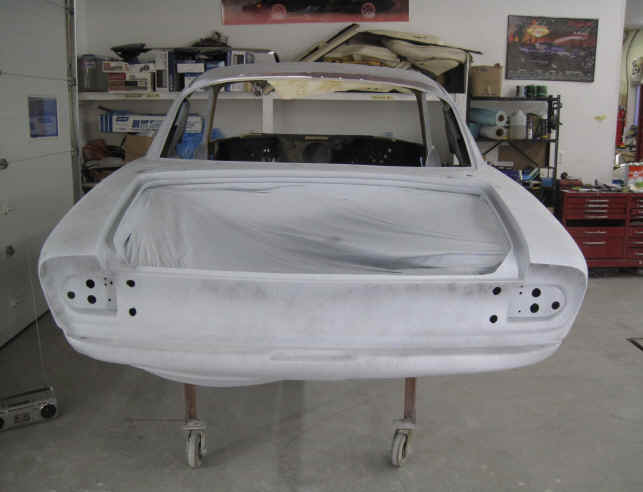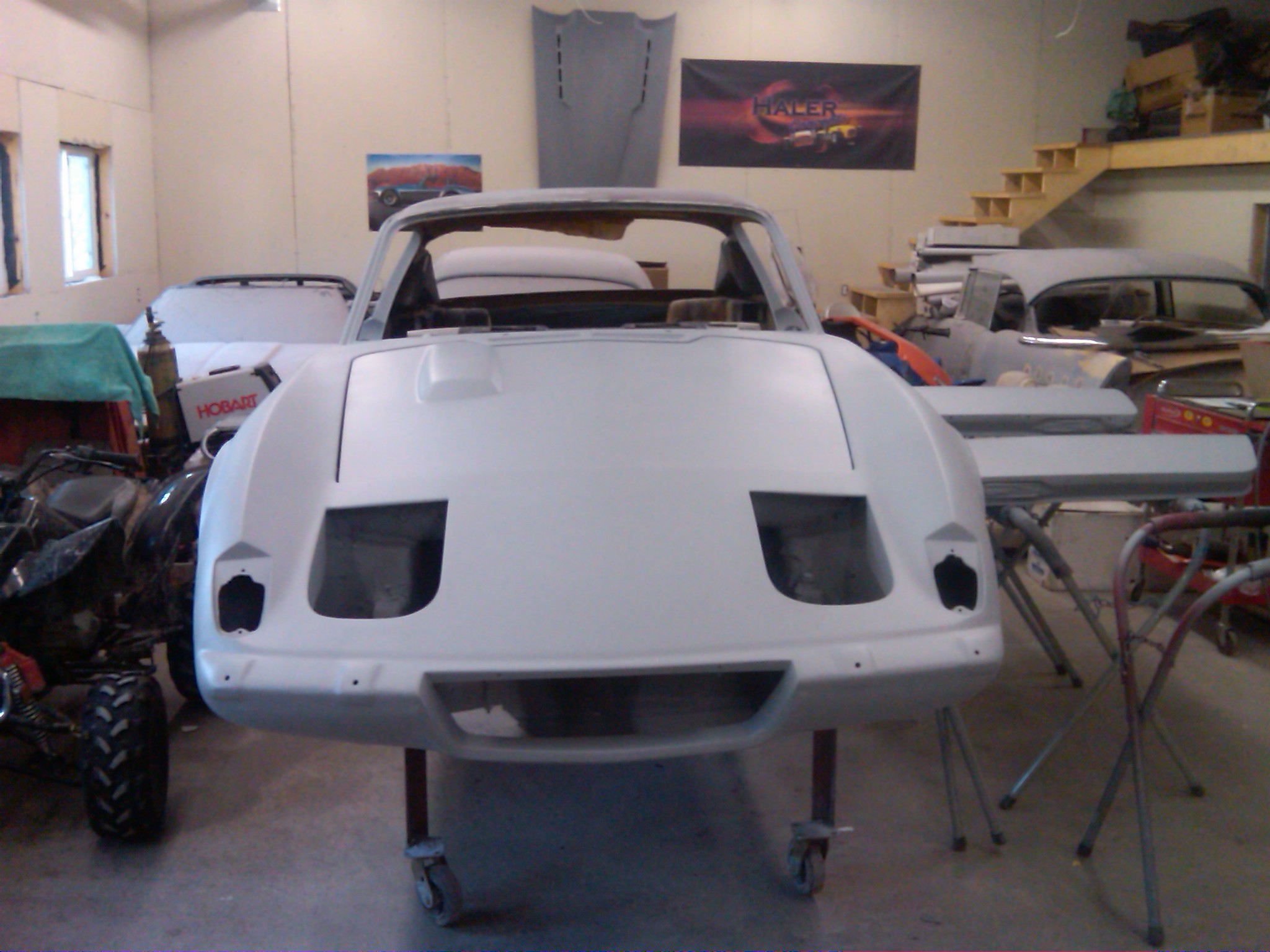 Next a colored sealer and the paint/clear coats. Paint is 1989 Corvette red.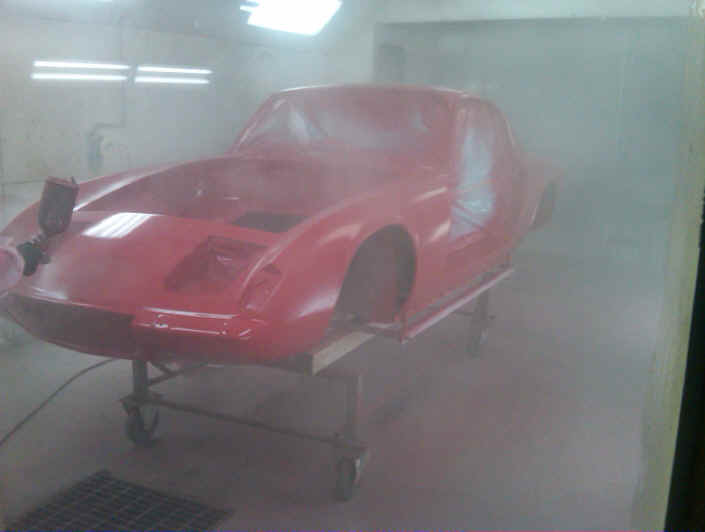 Then we masked up the car and undercoated it inside and out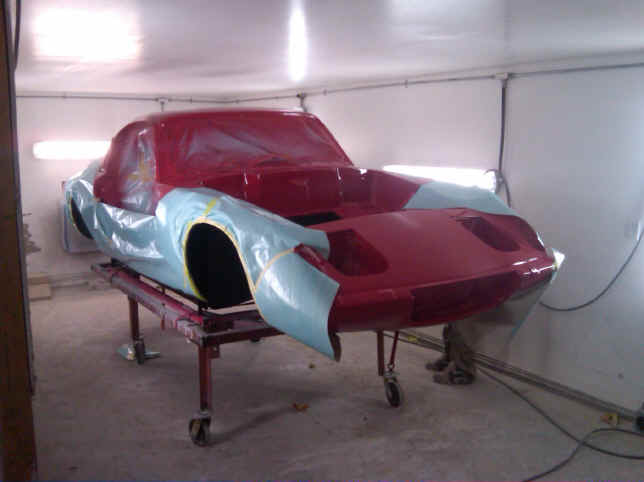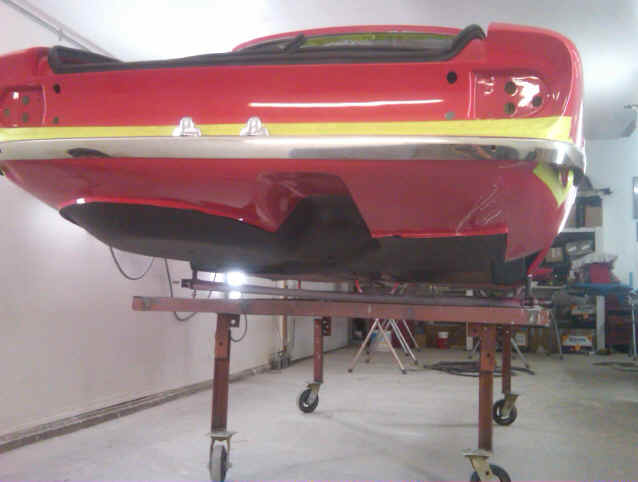 Fitting the panels, weather stripping and bumpers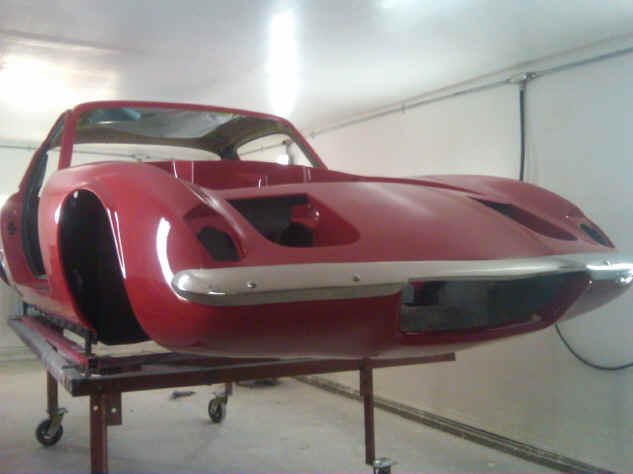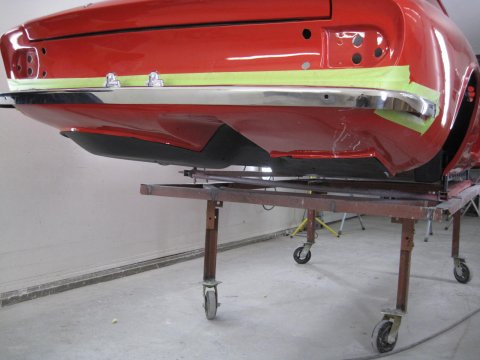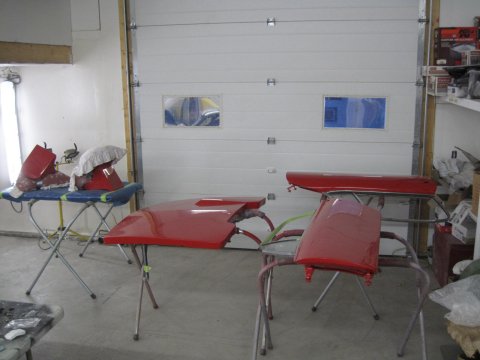 Taping all the panels and re-installing them. Plus installing the sun roof and interior wires and pieces... pictures shortly.