1974 Corvette
We are replacing the complete interior and some exterior trim on this '74. It will be a complete color change inside removing all the black items that are completely worn out with new Doeskin ones. We did not paint the car and there were many items that needed to be repaired or replaced that the last company didn't put together properly.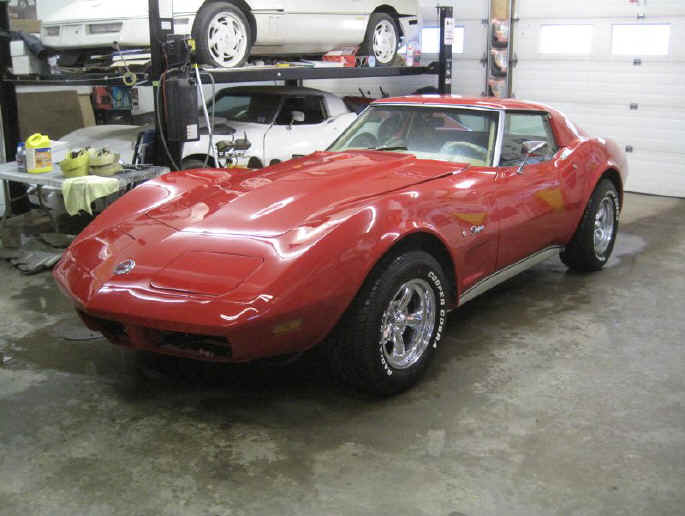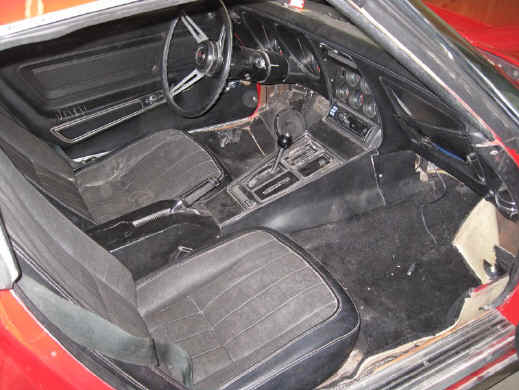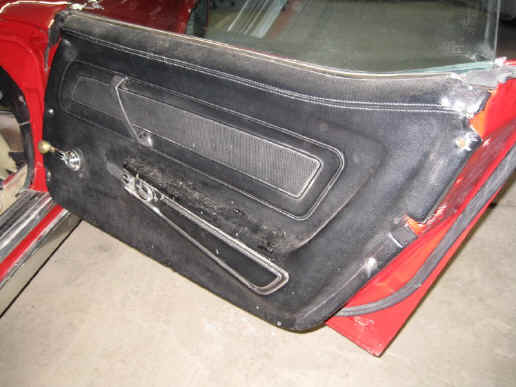 This interior has certainly seen better days, and so has the family of mice!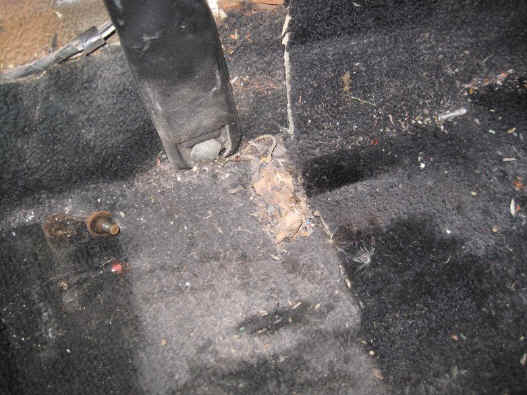 Just about stripped out and given a good disinfectant cleaning.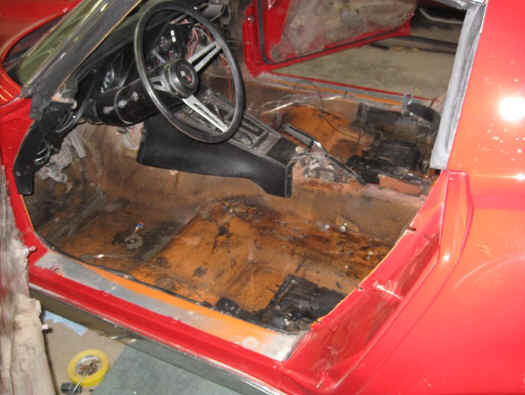 Once the interior was completely stripped and cleaned we dyed the steering column and put sound deadening/heat blocker underlay in.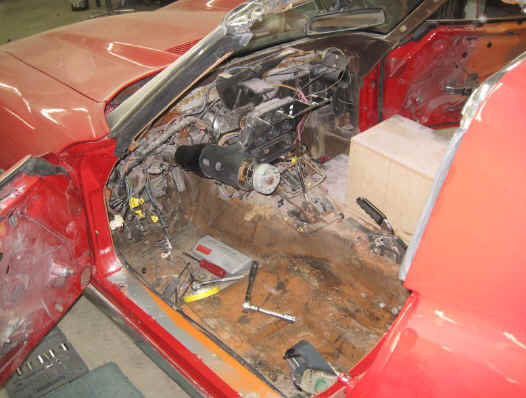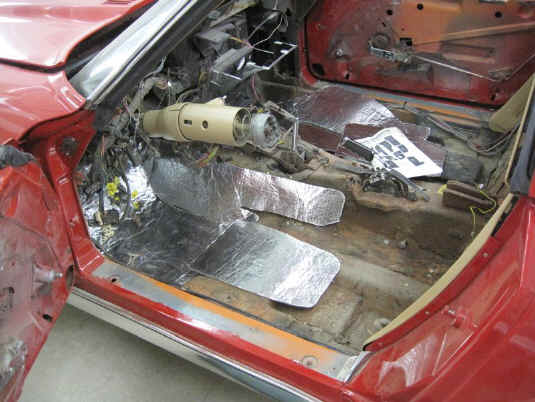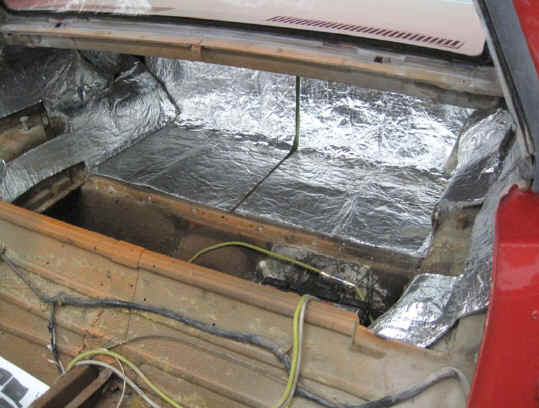 Then the new parts start to go in.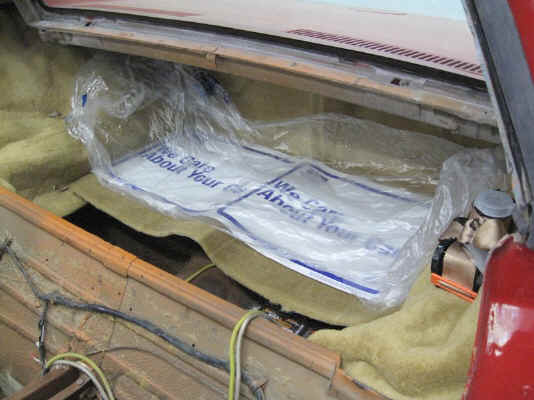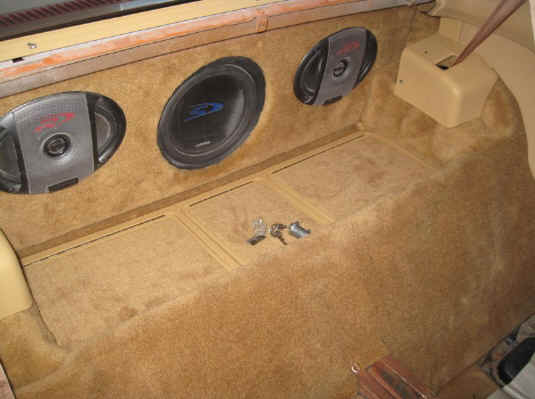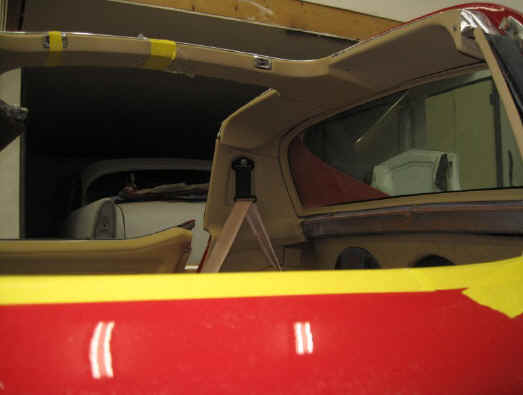 Before the new door panels went on the doors were taken completely apart and everything cleaned and/or replaced that didn't work right. The glass, handles and locks were also replaced with new units.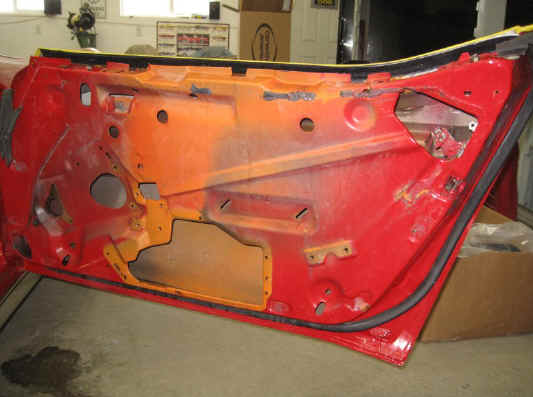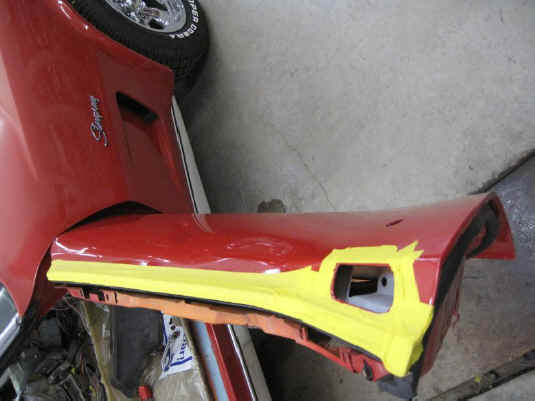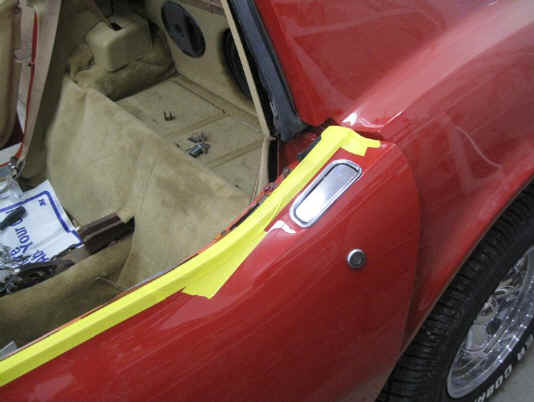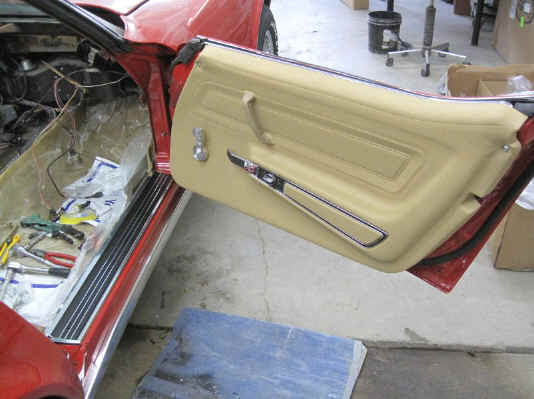 The seat are being replaced with custom covered 1978-82 style seats that are 100% leather and heated complete with new foam.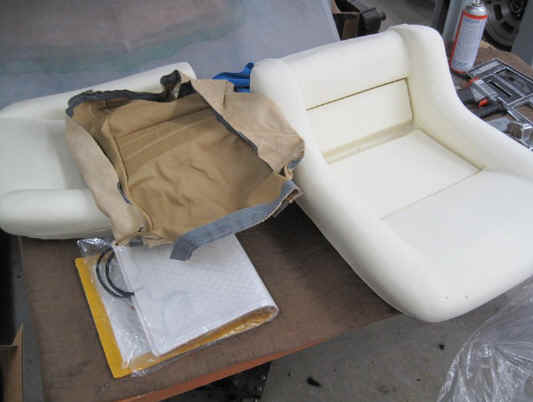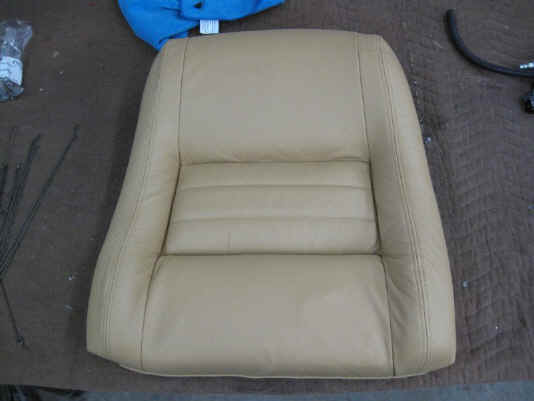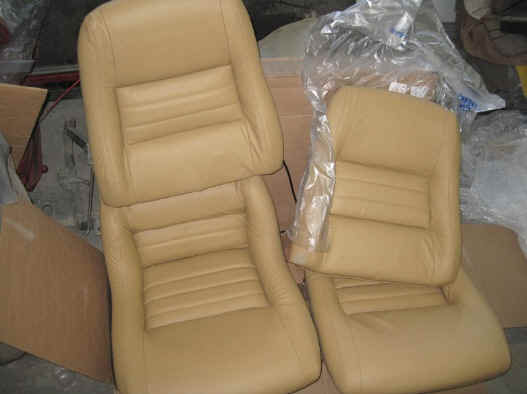 Then the new dash parts are installed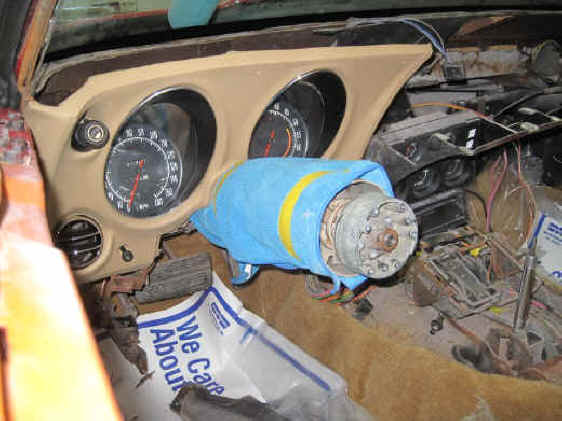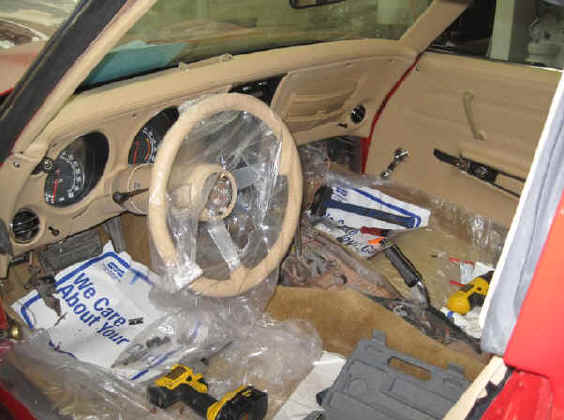 And center console...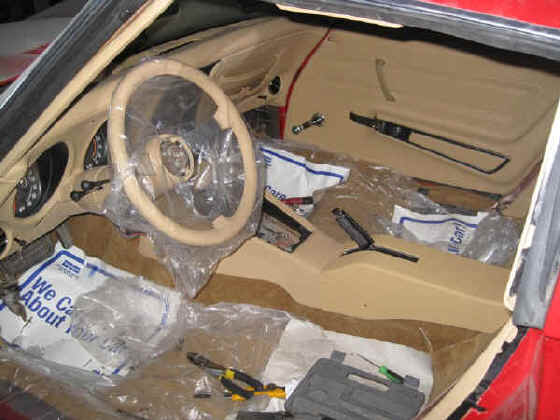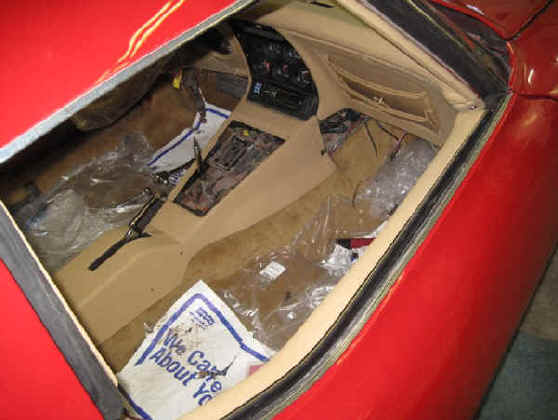 We used newer seats but you can't get them in the right color so they are dyed to match the interior and carpet is made to cover the back panels.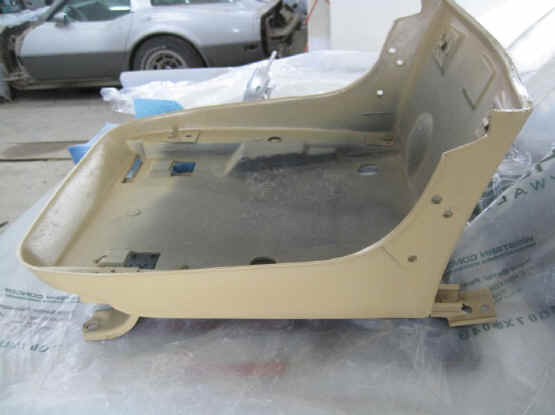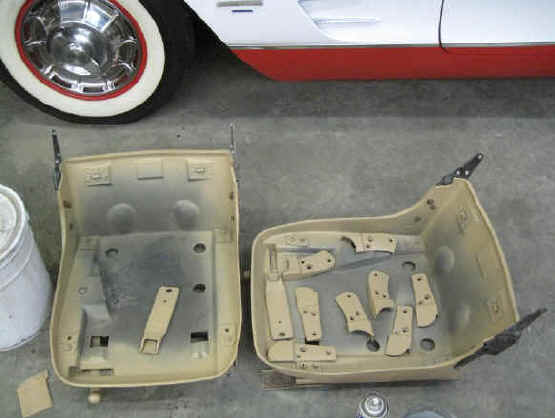 Interior panels never fit quite right even brand new, and the factory fit can always be improved on so we unwrap some new panels and trim them then re-wrap them so they fit better. Extra time but a far better finish.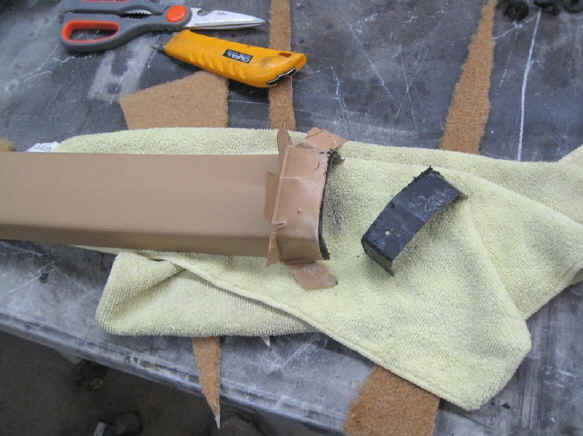 Back together with a new hole drilled to mount it and it looks like new.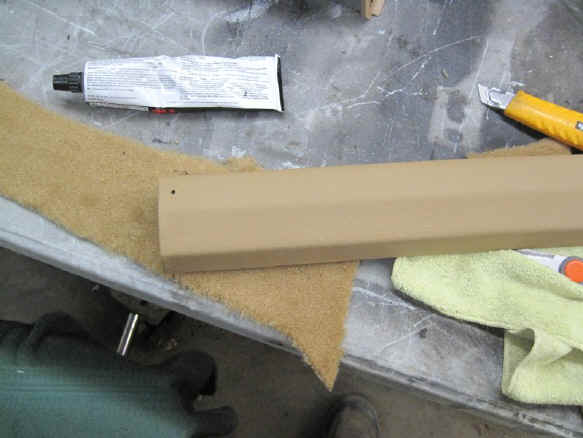 Here's how the last company that worked on this car put the door trim on... There's a nice gap between the door and trim for water to flow down.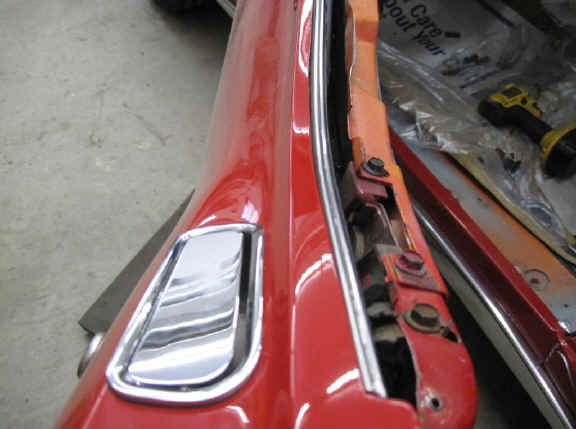 Here's what they should look like. Three ribs not the two previously.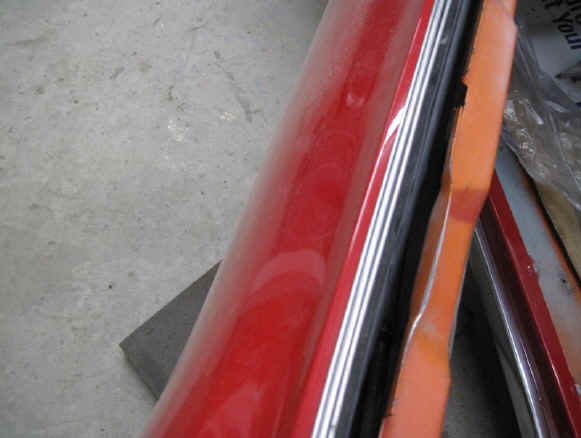 Fitting the seats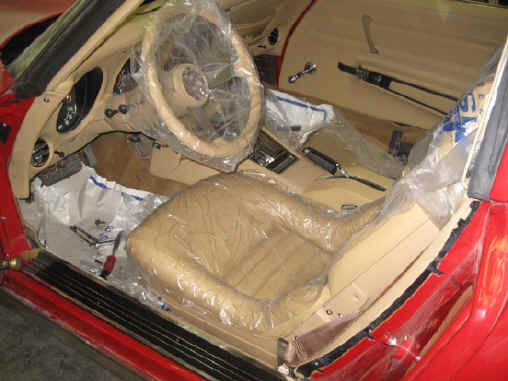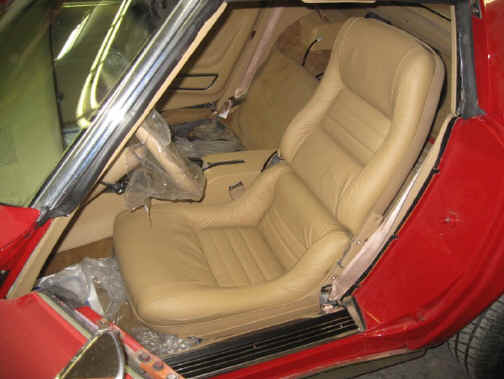 Cleaning up some of the over spray from the last paint job. First we covered the parts in black paint then a simple cover which looks 100% better. Here is the before and after: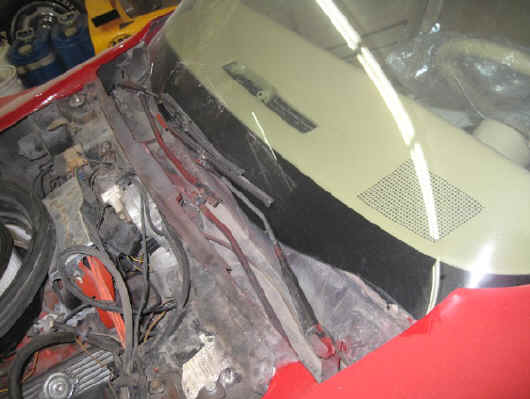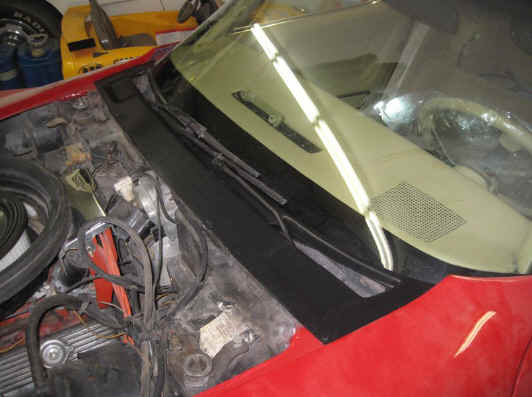 Grilles stripped and chromed instead of repainting black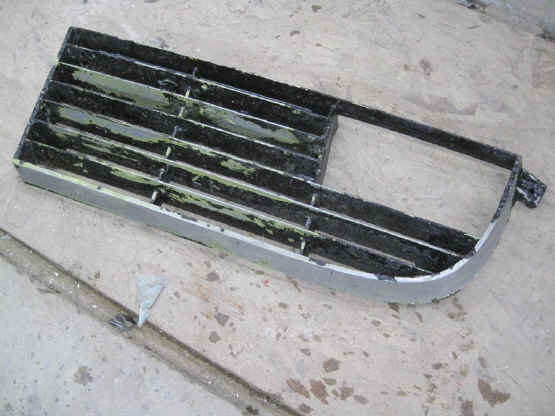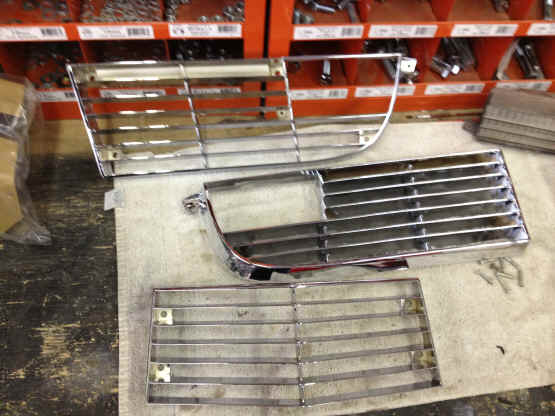 Covering all the visible areas in black (before and after in the vents) wheel wells were undercoated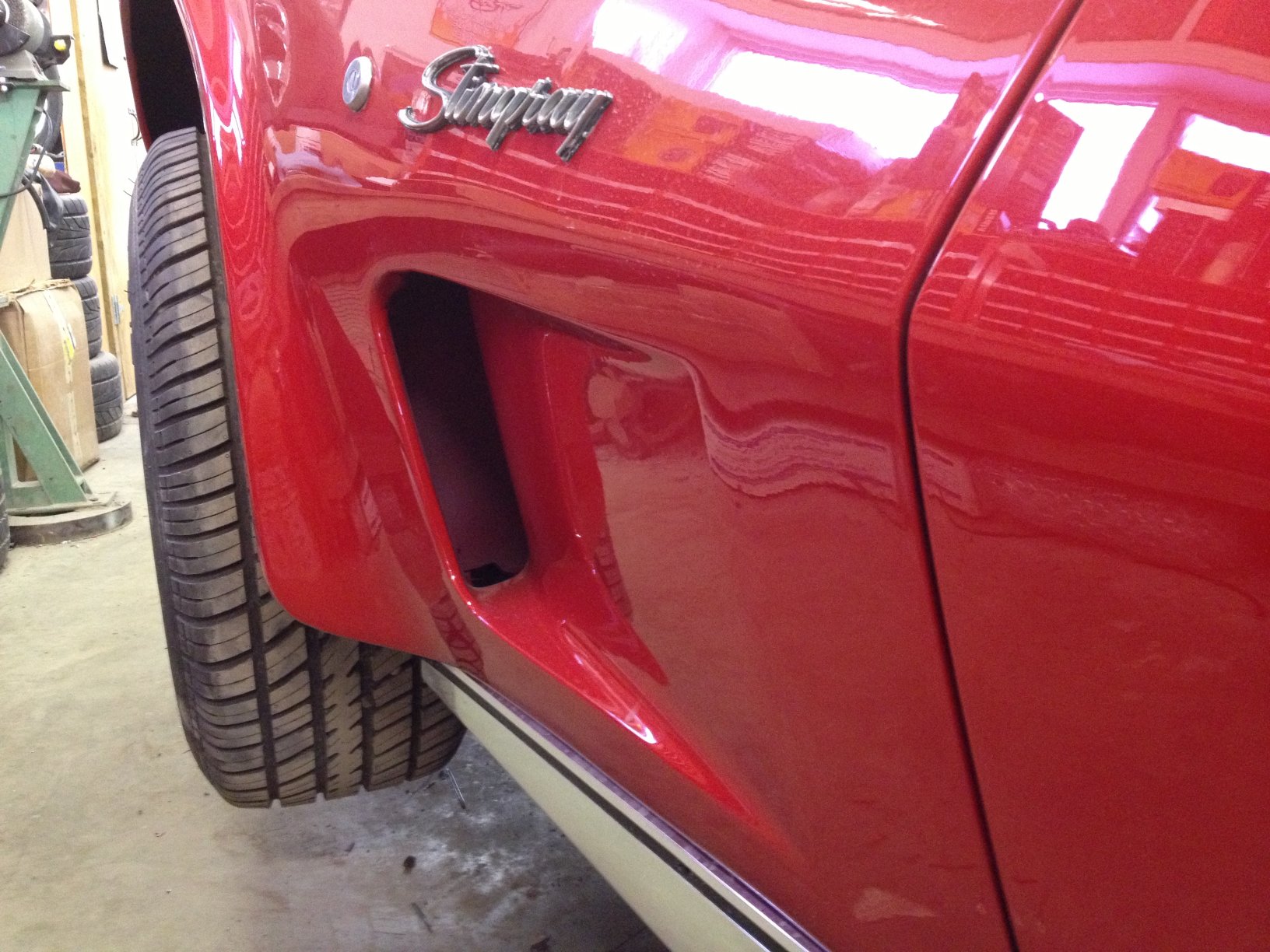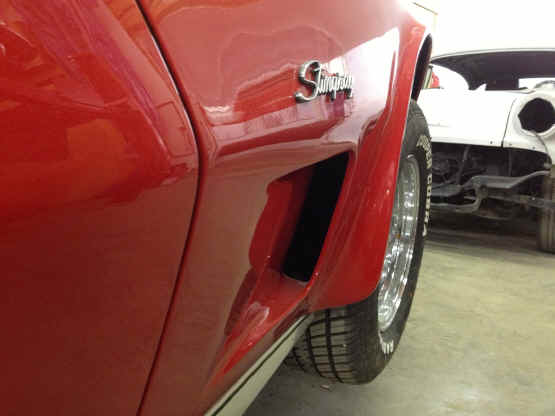 Heated seat switches mounted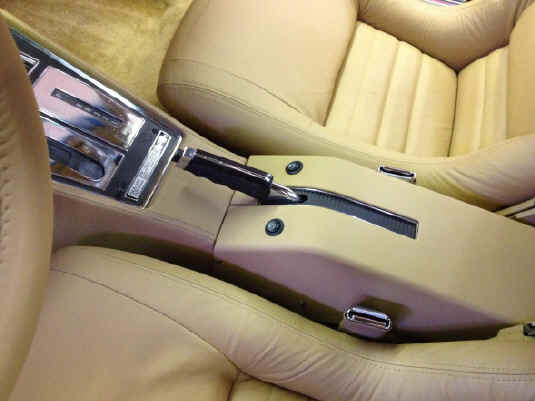 Interior completed: