1978 Corvette
We will be doing a full restoration on this car. It has been to a few other shops before arriving here at our shop and sadly there was a lot of poorly done body work on this vehicle. It's to bad but we see this all the time and now must fix all the issues before we can even start to move forward with this build.
The car was delivered to use as shown in the first two pictures in a yellow primer. It's primed, but shouldn't have been. All the body lines are bad or ruined and there is damage to many areas of the car so we will be stripping a lot of it. The hood will be replaced with the original as well.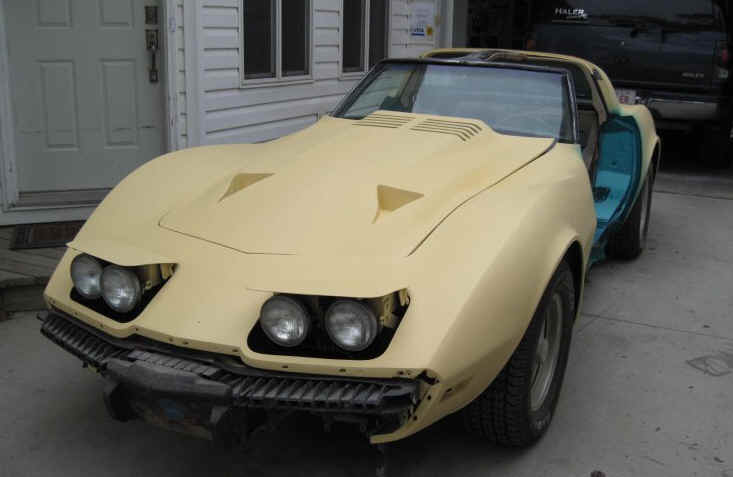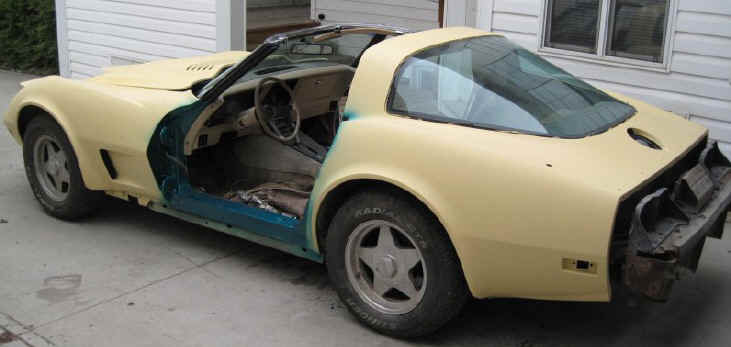 Start by sanding and see what we can find: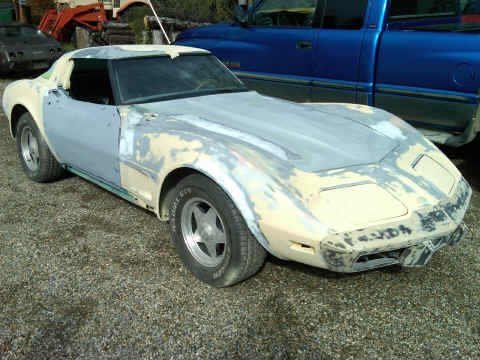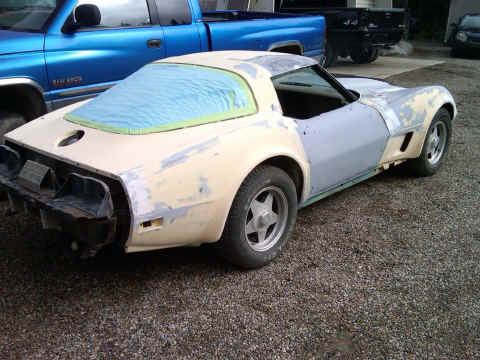 The passenger side fender was "repaired" before but they never bothered to add the edge. So we matted it with fiber glass and it looks original now.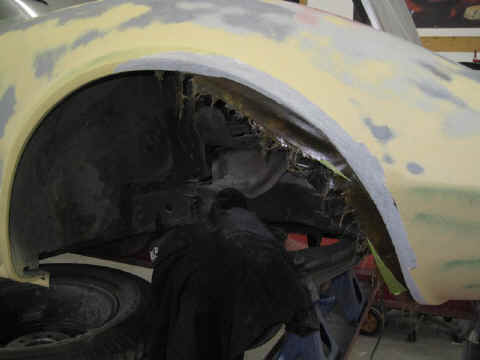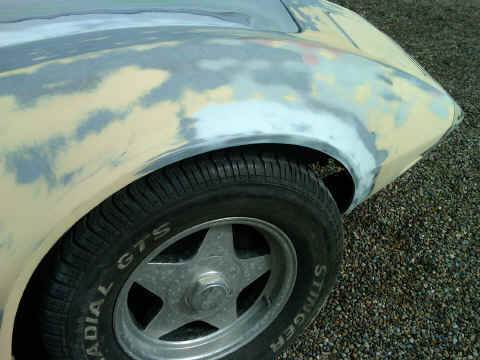 There was also some major repairs done to the drivers fender which were easy to see - sanding shows Glazing putty(!) patching large holes that just falls out. If this had have been painted it would have cracked before you could drive out of the parking lot.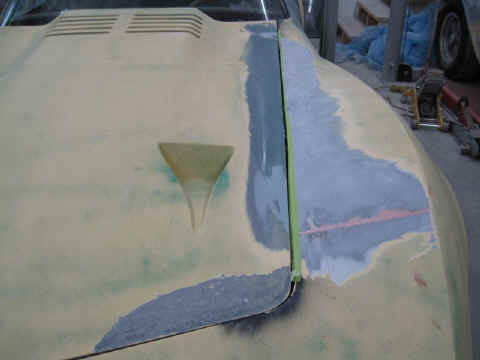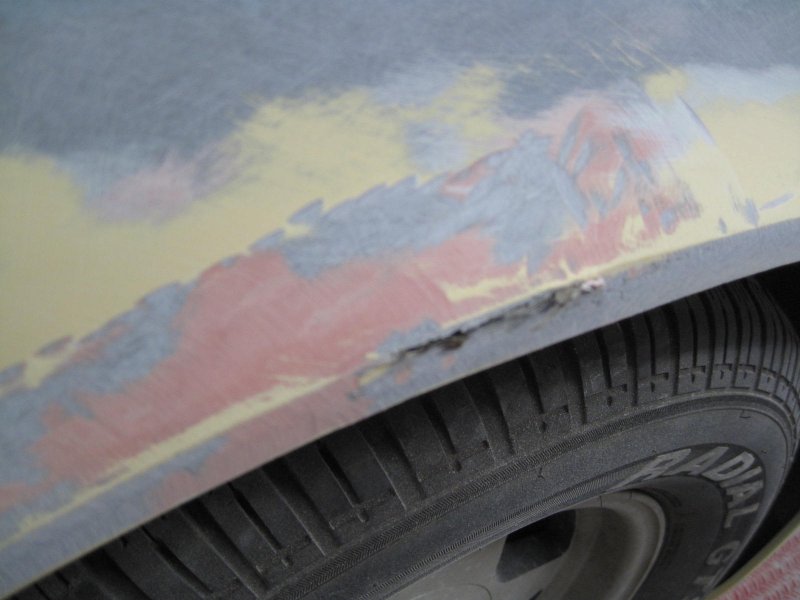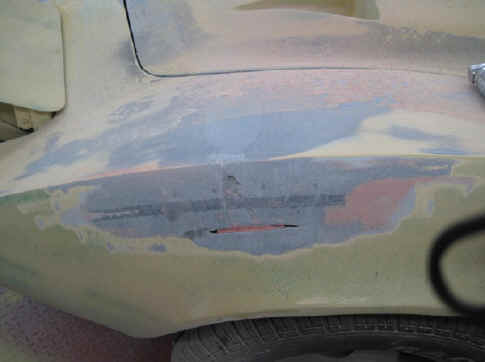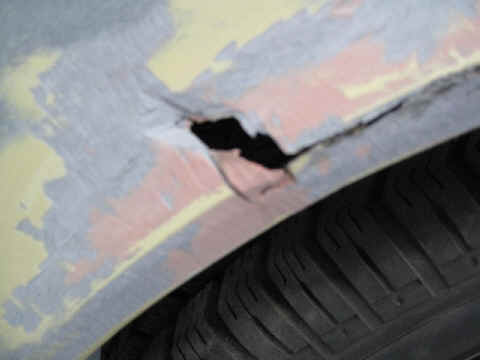 Matted from the top and from underneath to get a solid foundation.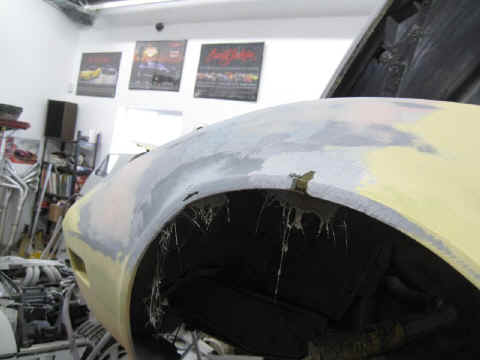 The doors were delaminating and needed to be re-bonded.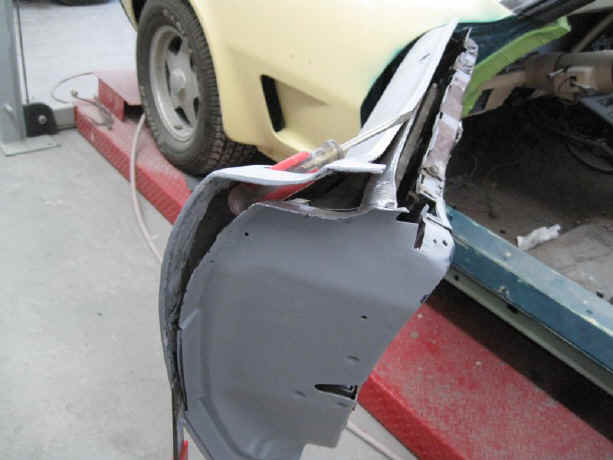 Finally getting close to being ready to be prime. The floor pan and rear body mounts were replaced first.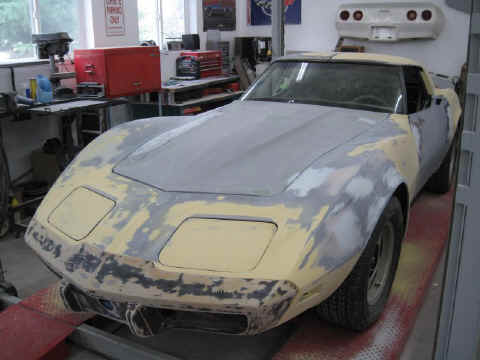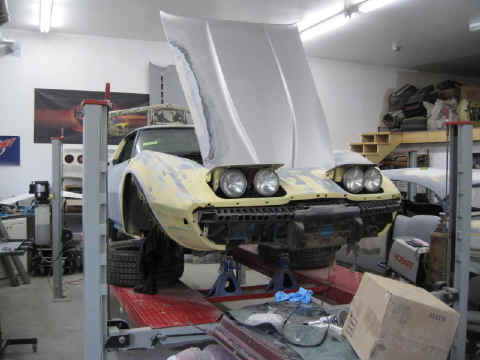 The body mounts pretty much feel off the car.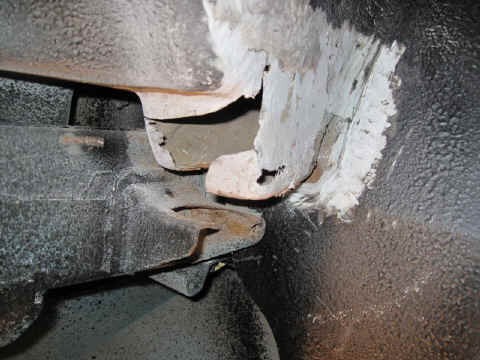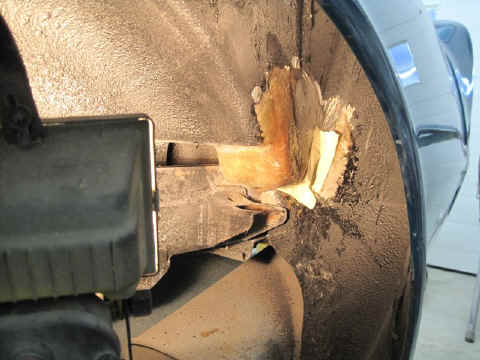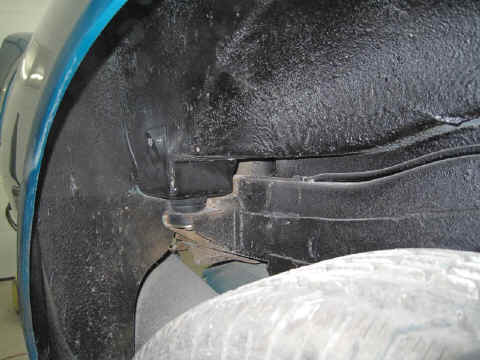 First to fit the new bumpers and 1978 pace car spoilers - that don't fit very well at first but we soon have them perfect.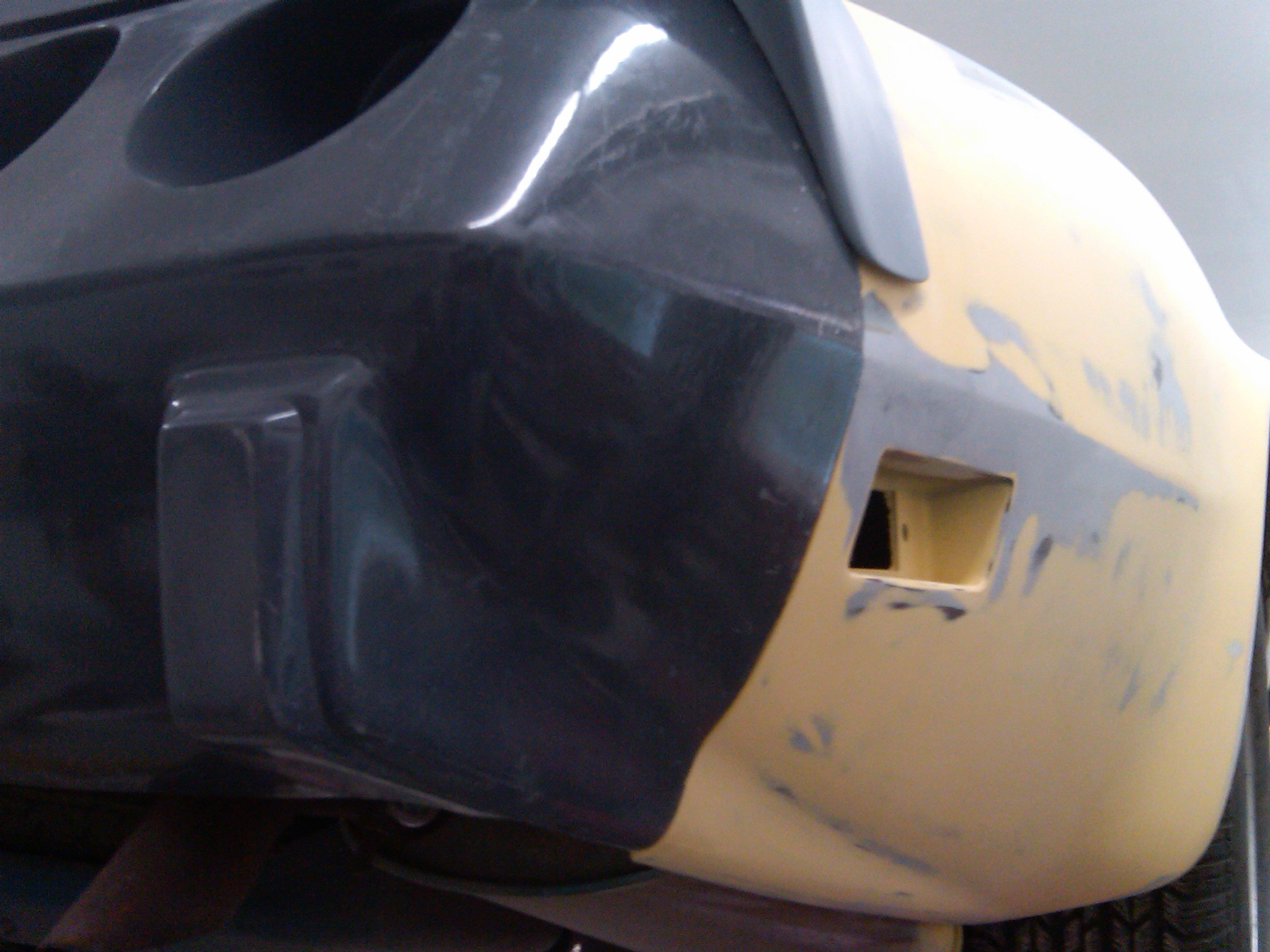 In the booth to be primed.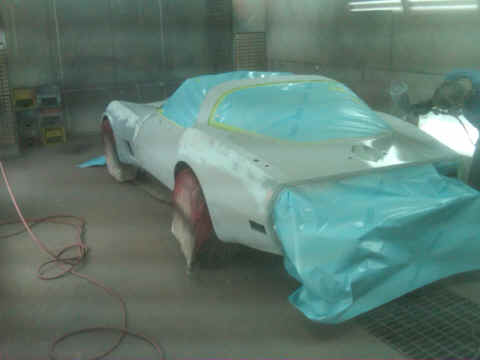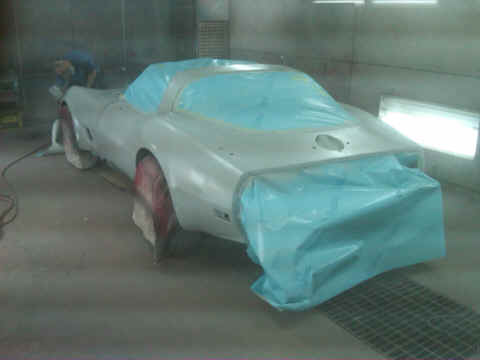 Block sanding.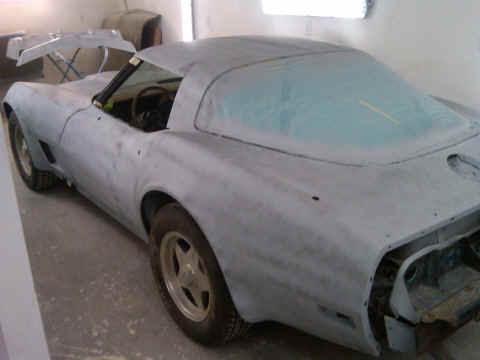 A nice polish and back together.