1979 Corvette
At this point we are just doing a complete interior change on this car, out with the worn out red and replaced with all new black.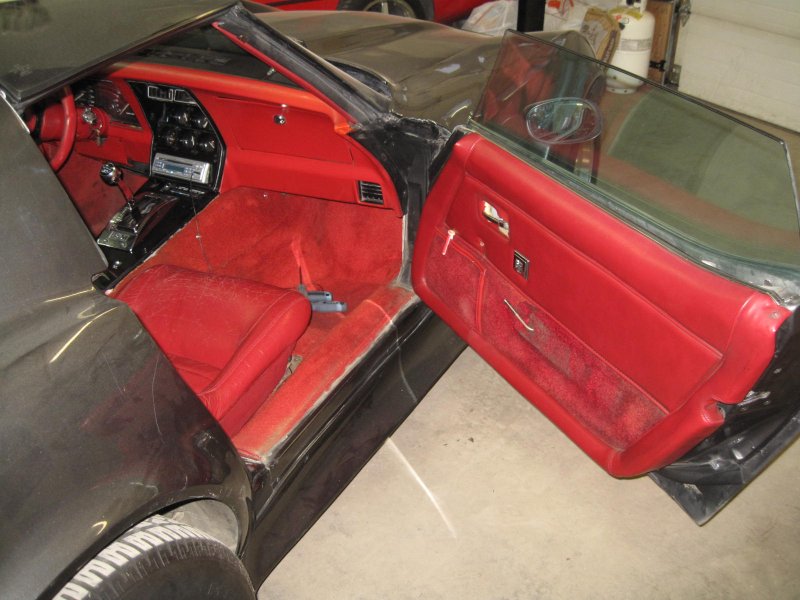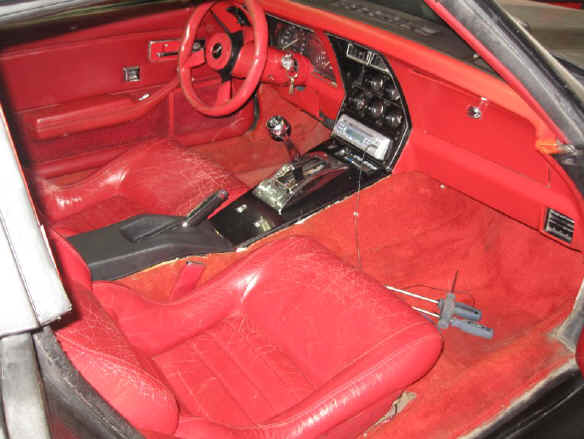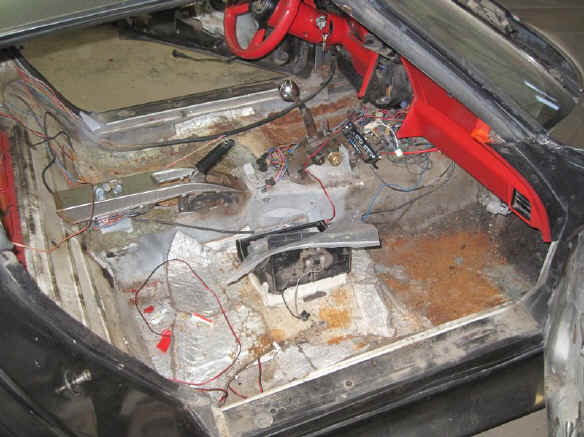 Here it is completely apart and ready to start the rebuild: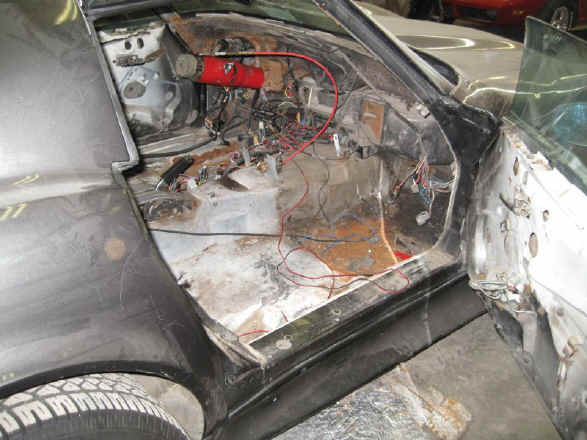 The floor pans were resealed all around the edges then undercoating was applied to the floor areas.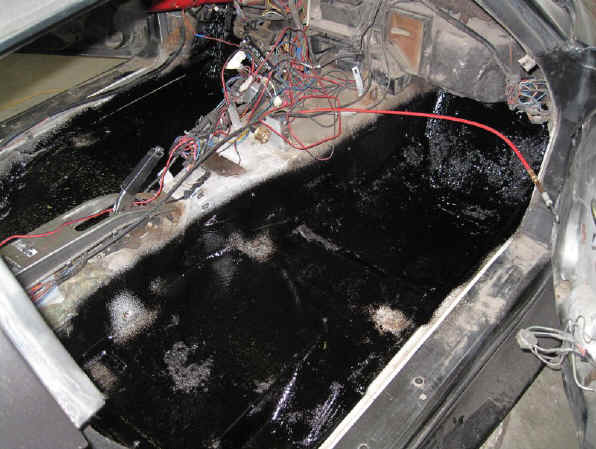 Steering column was painted black, and then the long process of fixing a wiring mess that has many melted wires needing repair.