1987 Monte Carlo SS
Here is another job that we have been employed to correct the disastrous job some other company put this car through.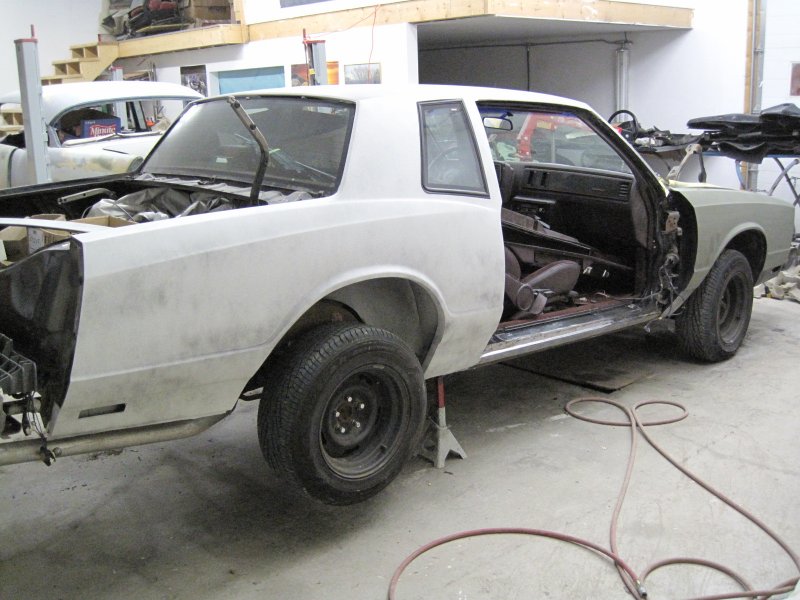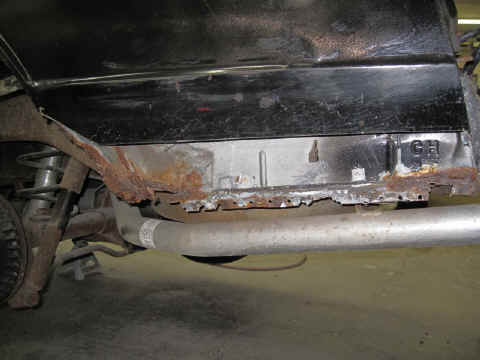 We will strip this car to the bare metal and remove all the glass and trim to try and correct all the over looked rust. Then use as little body filler as possible to give a perfectly flat finish. Most of the car was pick and filed so as to make the metal smooth with almost no fillers at all.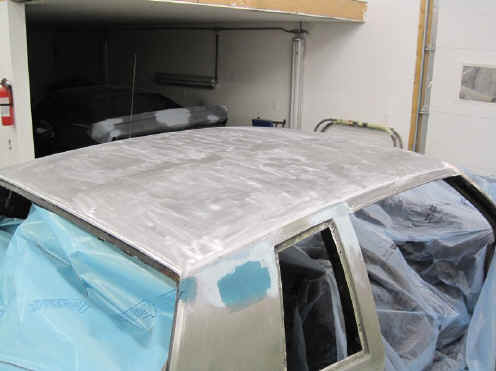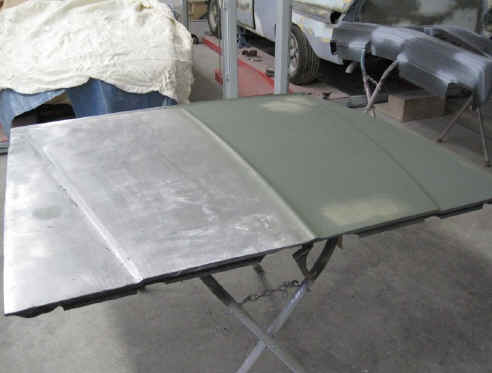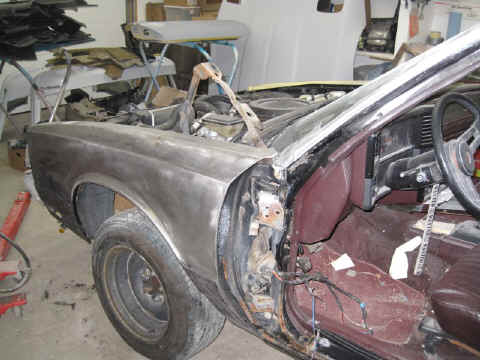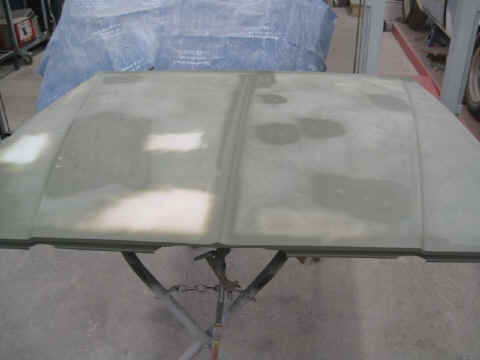 Front fenders are removed and sand blasting is done on the inner fender area, the rear gets the same treatment.
Then the rear quarters where next up... Here's what was under the "paint" (it looked to have been put on with a roller) on the rear fenders. An inch think lay of Bondo.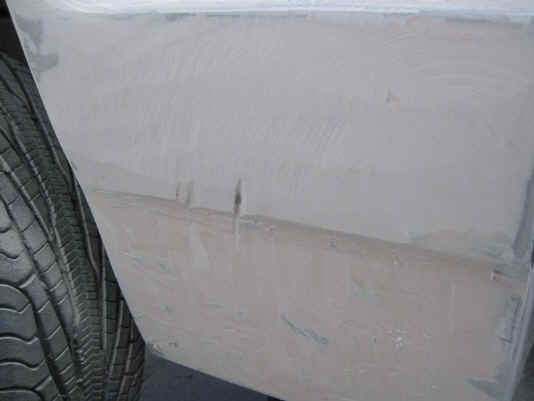 The quarters are ground clean to bare metal pulled where needed, and areas replaced where required... which turned out to be a large area on both sides. The drivers side needed about half replaced and the wheel well inner and outer. The passenger side was cut back until there was no more rust which led to the whole quarter coming off.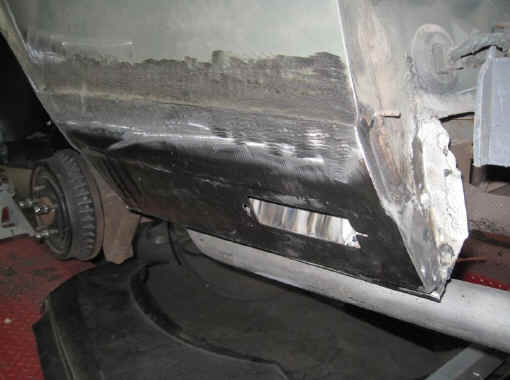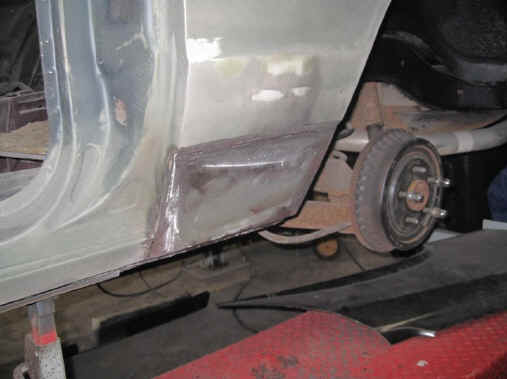 Here's the drivers side, there had already been a new quarter patch installed - right over the old rusty one!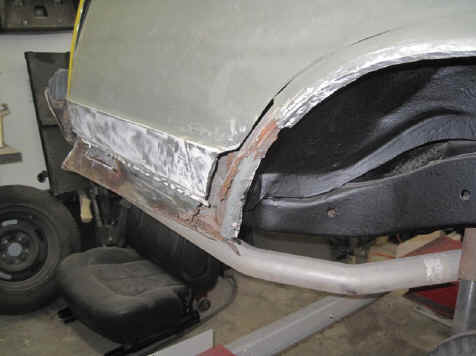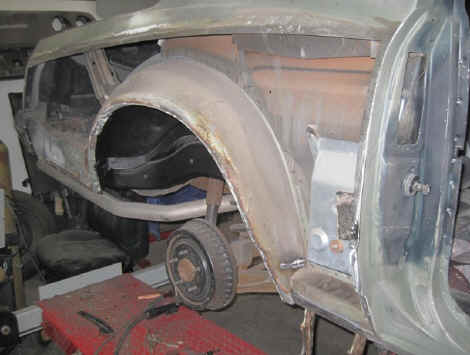 The inner wheel well and rocker were also a mess and needed to be replaced.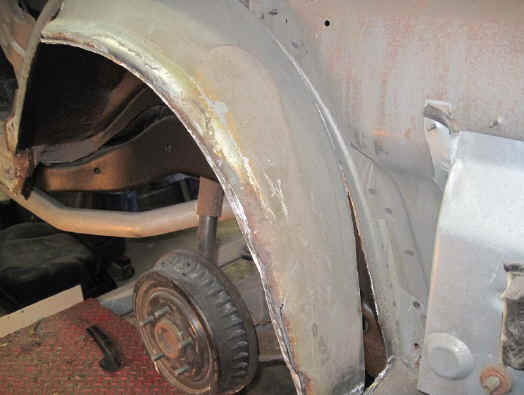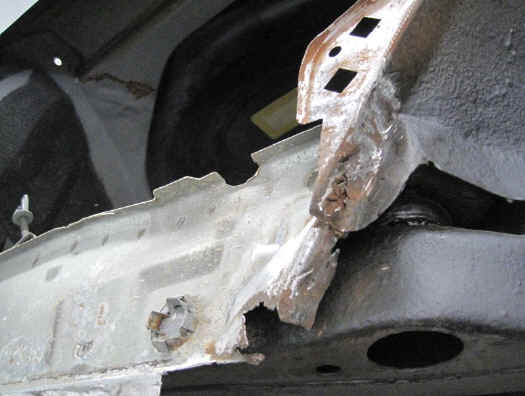 Trunk drop downs are repaired and new wheel wells installed. Once the new panels are in place every joint is seam sealed.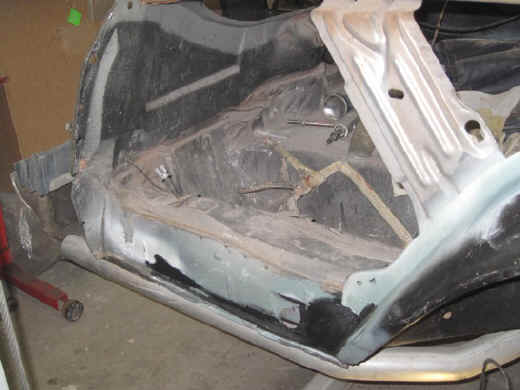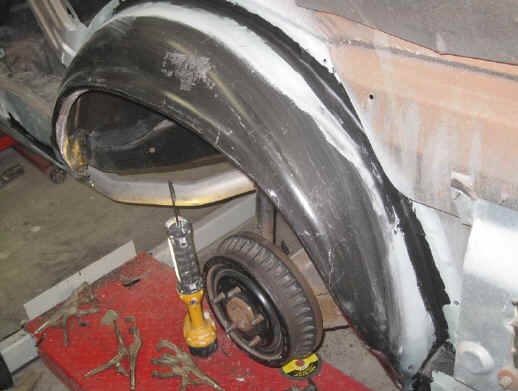 Then the new quarter panel goes on, with the newly repaired door.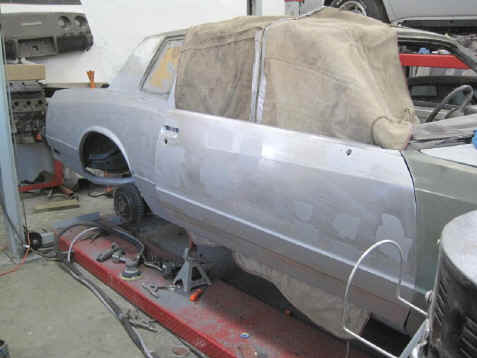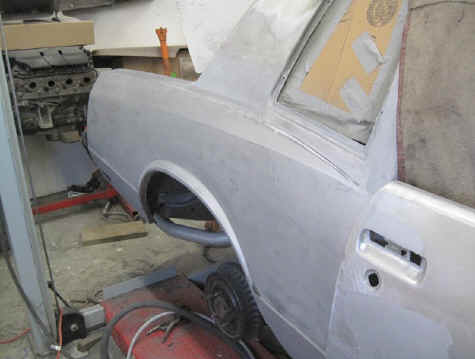 Both doors were in such bad shape that they needed inner and outer patch panels welded in.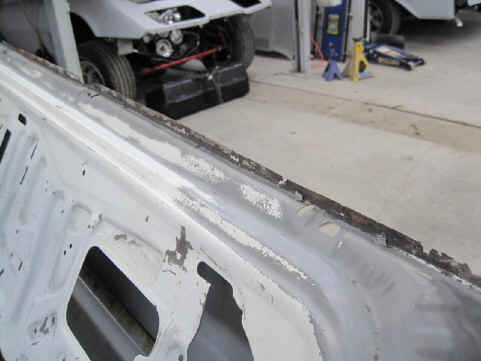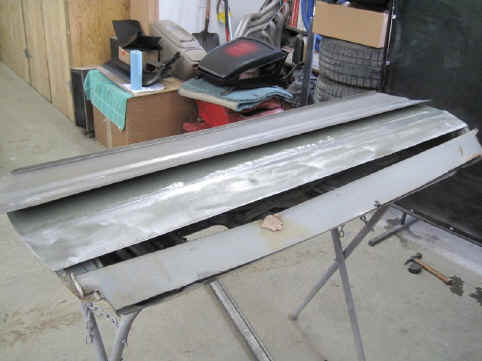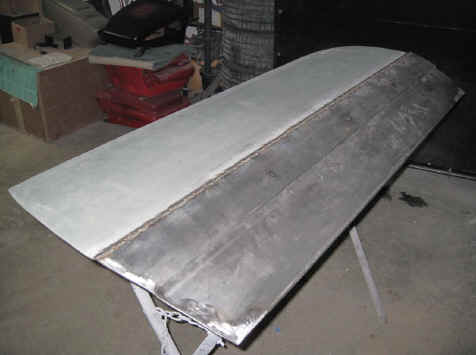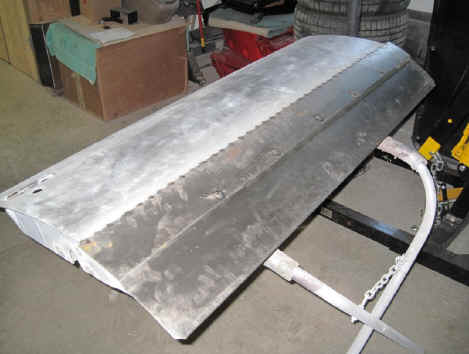 Here's the new rocker panel welded into place.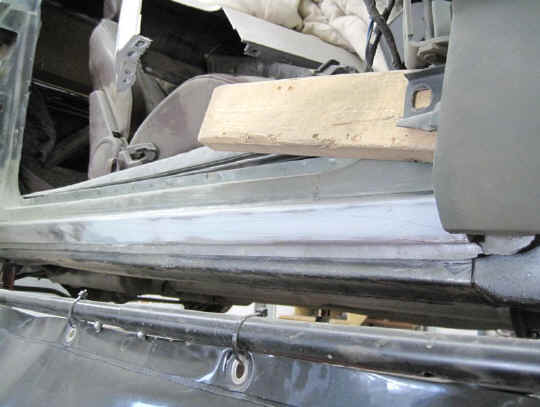 The bumpers were completely stripped, repaired, and ready to be flex primed.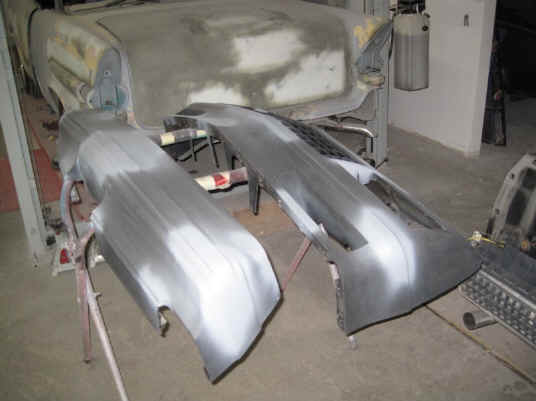 The metal was starting to look better then we had a look under the car and saw small holes... We pulled the interior and carpet and found a lot more rust. There has already been a huge amount of time spent welding on this car but it looks like a few more hours are required.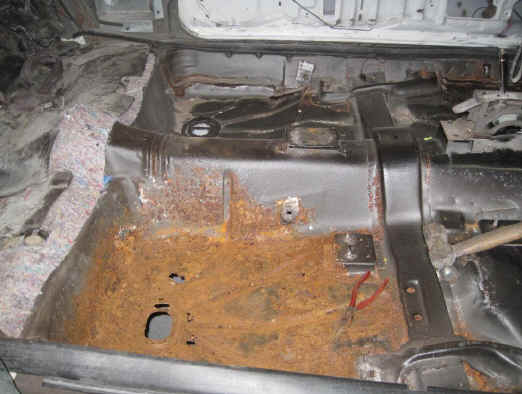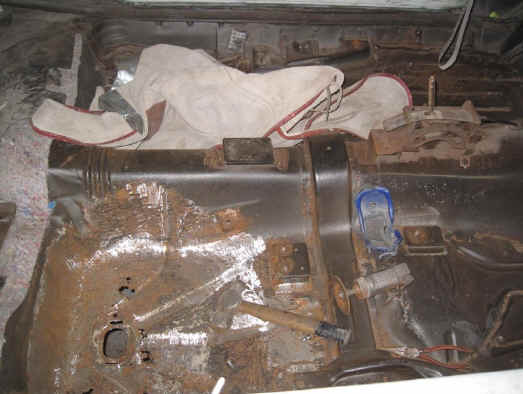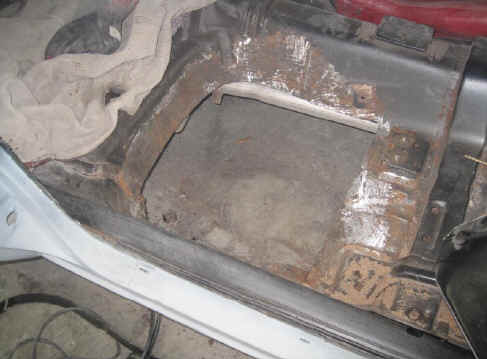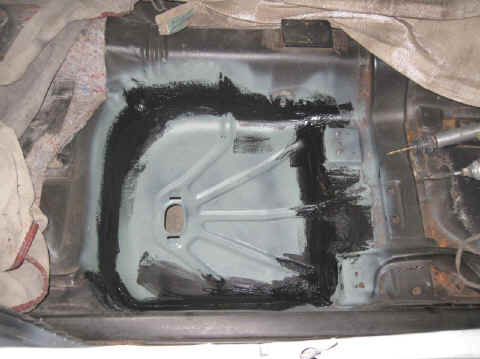 With the floor pan welded and seam sealed it was finally time to prime the body and flex prime the bumpers.
Here's the body right before it was primed, virtually no fillers other then a film.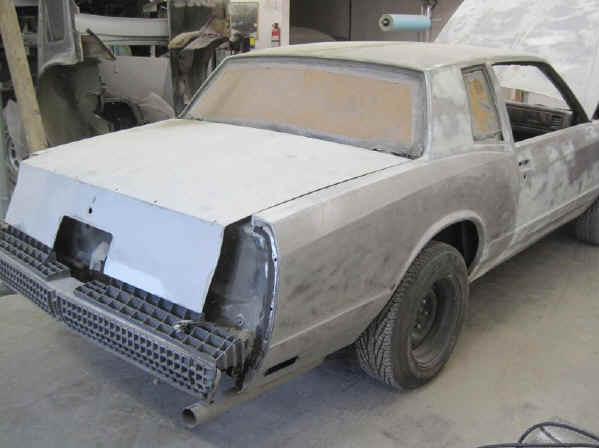 Fresh back from the booth.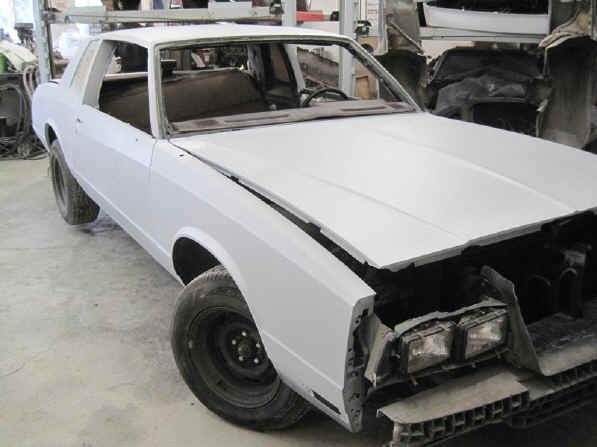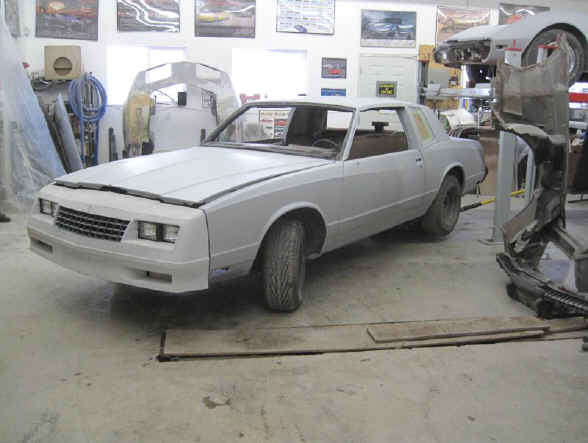 Awaiting a final block sand before paint...