1998 GMC 3500 Dually
This is our new company truck that we will use to pull cars to car shows and pick up customer cars. We can't leave one enough alone so this page will show the upgrades we make to it. It won't be a show truck (anytime soon anyway) but it needed to look a little better.
First step in any build is the alarm, so in went a 2 way Viper alarm/starter. Off came the topper (for sale if anyone wants it), then it was given a good cleaning to get a plan together.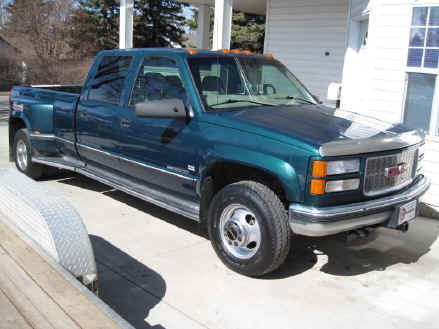 The truck is in near perfect shape inside after having seat covers put on as soon as it was originally purchased. But, it was time from the covers to go - and the wood trim as well. So out came the plastic pieces and they were sanded and painted to match the exterior green.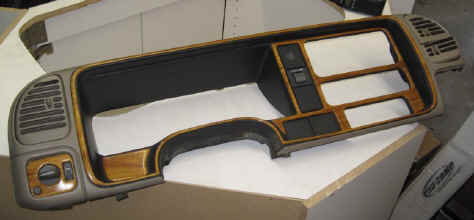 Before and after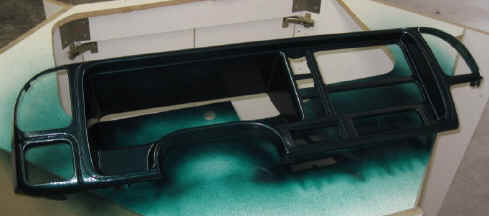 Some simple cosmetic upgrades where first that cost nothing to do. Off with the tow mirrors, the bug deflector, all the body molding trim, and the emblems.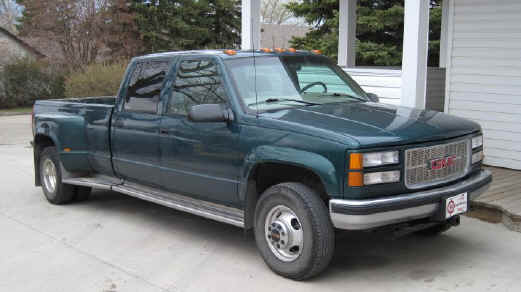 Then some new parts; Smoked cab top lights, clear corners, billet grille and a set of stainless steel wheel simulators. Other parts that can't be seen are the 3 inch Magnaflow exhaust system and K&N intake.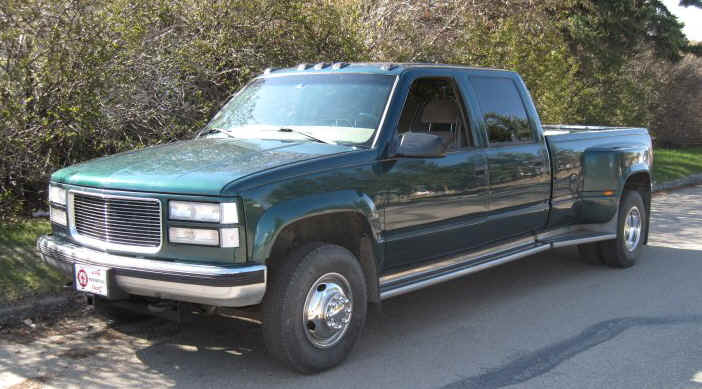 The wheel simulators looked pretty good but these new 17 inch rims and BF Goodrich All Terrain tires look a lot better, as does the new window tinting.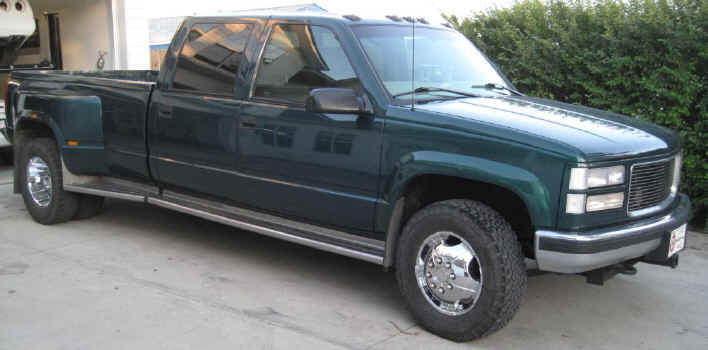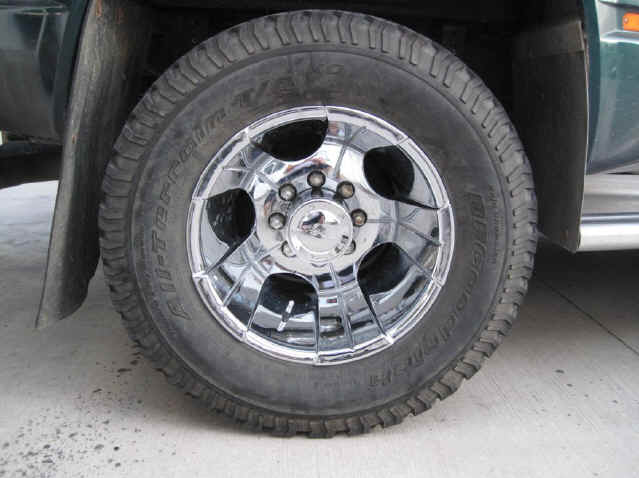 Full computer tune, ported throttle body, and bed cover, all interior lights changed to green LED's, navigation system, 2 TV's, and the clear front lights where nice but off they went and on went black units with high and low beam HID lights.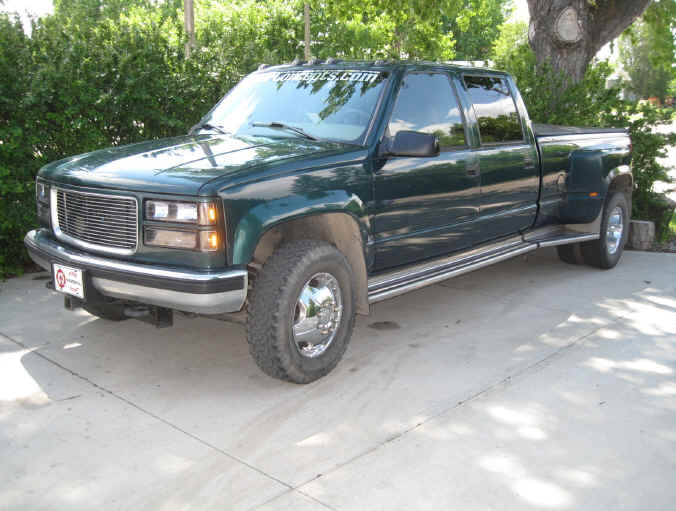 Here's the interior changes, out with the old cloth seats and in with a set of 2002 GMC heated, power seats front and rear including the center console, also added the newer rear view mirror with temp and a compass. For safety there's a rear view camera showing on the in dash TV/NAV system and for rear seat entertainment a 22 inch flip down monitor was installed. Seats will be recovered in custom leather 2 tone, dash and doors will also be changed, as well as the headliner and carpet.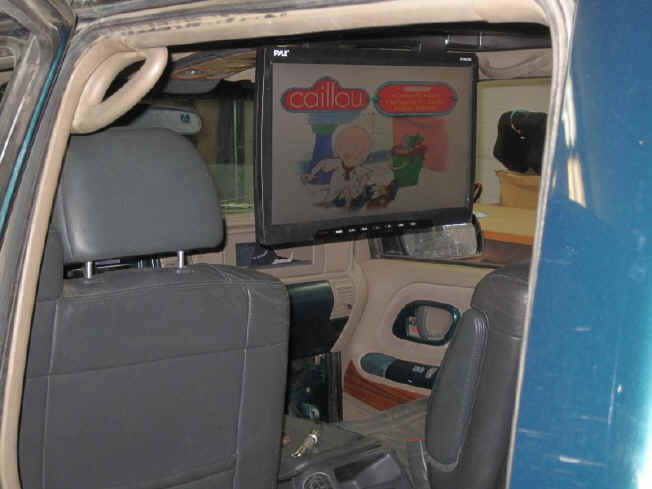 To make the outside a little different we painted the top gloss black.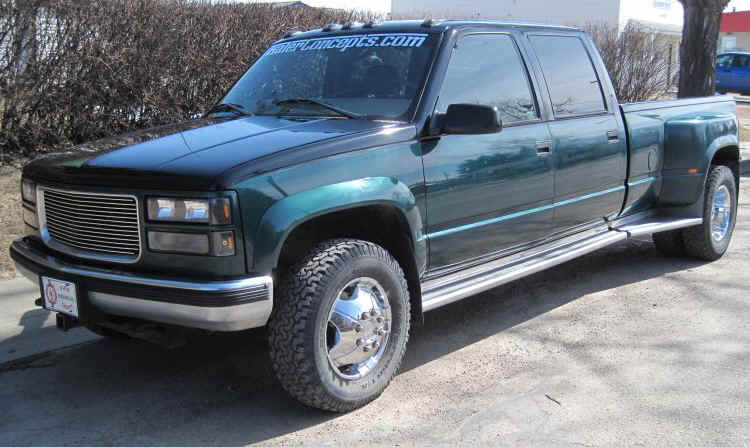 Then got board of the green so now we are wrapping it in matte metallic blue vinyl. Even with a wrap everything has to come apart...