1982 GMC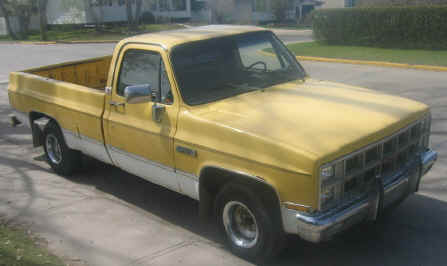 Before and After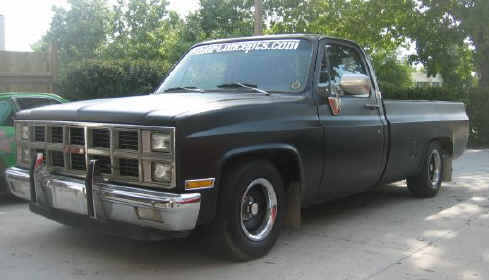 Here's the start, completely stock but showing it's age. This is just a clean up project and by no means a restoration, just making a nice driver. Body panels were repaired and not replaced.
Here's what we did:
Total drop of 6" up front and about 7" in the rear.
-Refinished wheels
-Flipped rear axle and add a C-Notch (lowers truck about 6 inches)
-Front drop springs (lowers front about 3 inches)
-Front Beltech drop spindles (lowers front another 3 inches)
-New drop shocks front and rear
-New front ball joints
-Bed: Sanded and covered with spray in bed liner
- Lower section under coated black instead of the white
- All rust removed and body work completed
-Interior: Dash fiber glassed and covered with Katzkins charcoal vinyl, roof liner re-covered with matching vinyl. Doors: sanded and painted, carpet areas dyed black. All interior trim pieces removed, sanded and painted.
-Body to be repainted Black.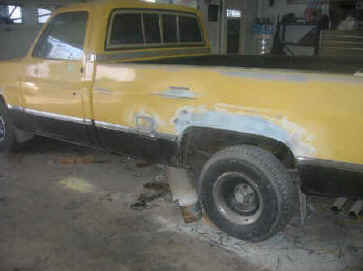 yet to be lowered
Front lowered by springs only at this point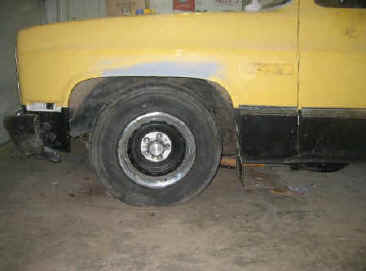 Here's with the spindles as well, for 6inches of drop.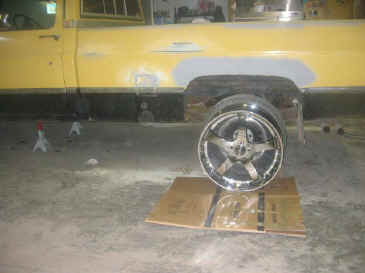 add a set of 24's? ... Not likely...
Interior pictures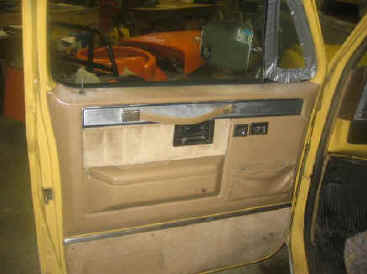 The start - duct tape and faded panels...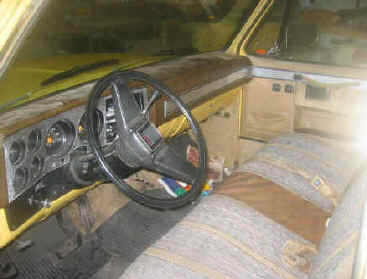 Cracked and peeling dash...
After a little clean up and the addition of some paint and Katzkins material: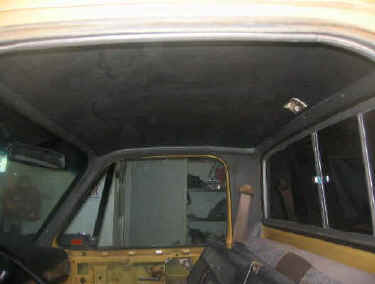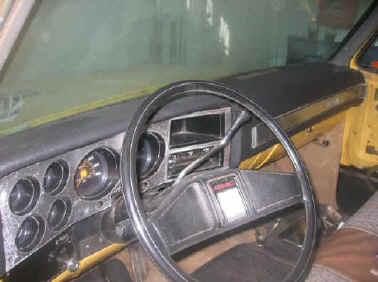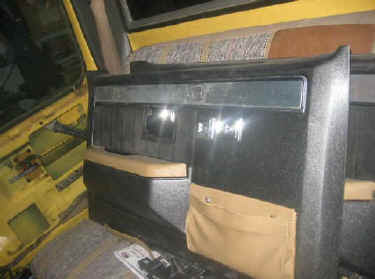 Primed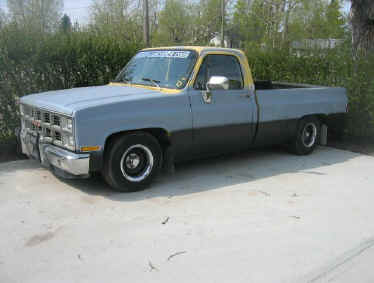 Painted and ready - door jambs and under hood were also painted and a little chrome added to the motor.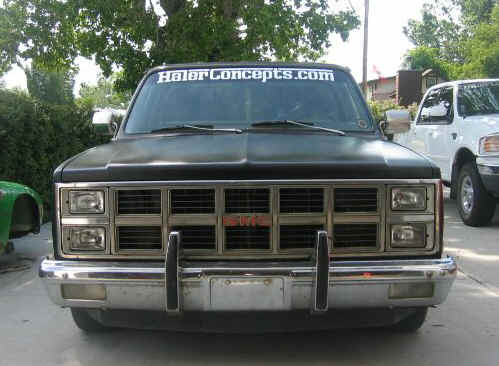 Nice and low