Haler Concepts has no relation to the producer(s) or supplier(s) of this kit or any of the parts included with it. We are only a subcontracted builder hired to finish this car for the buyer of the kit. We do not sell or advertise this kit or any part of it for sale, this is just a page to see some of our work that we have done. If you have a kit/replica that you would like us to build for you please contact us for more details on times and prices.
PLEASE DON'T ASK ABOUT BUYING THE KIT SHOWN HERE AS WE DON'T HAVE IT OR SELL IT.
Scroll down for build photos.
ALL PHOTOS ON THIS SITE ARE OF A TOYOTA MR2.
Before: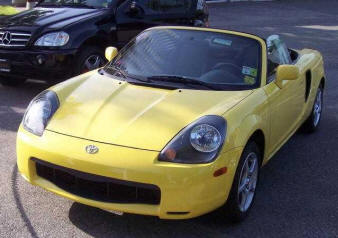 After: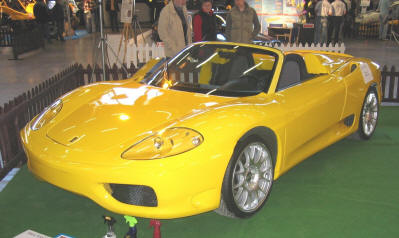 Haler Concepts does not manufacture this body kit or any part of it, we also do not represent the finished product as anything but a modified Toyota MR2. We have not, and will not supply any badges, stickers, or emblems other then Toyota ones in conjunction with this build. We do not stock these kits or any part of it. As well, we do not own any part of this project. This is strictly a build project for a customer that has contracted us and supplied us with all the parts.