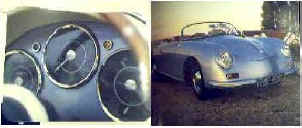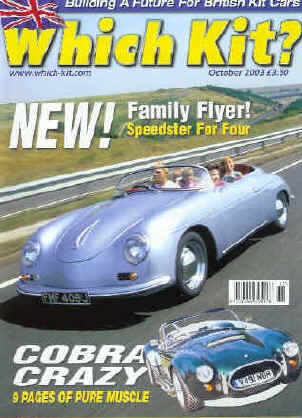 This Beautifully designed Speedster made the cover of Which Kit? October 2003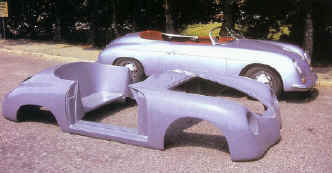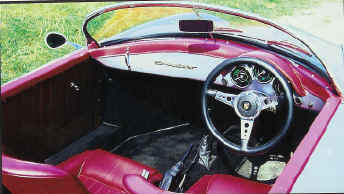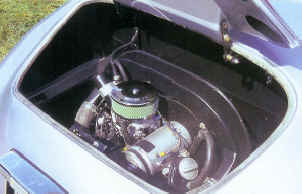 Speedster
Speedster – Base kit
Body shell including doors, bonnet, engine lid, front and rear bumpers, bonnet hinges, engine lid hinges, engine sealing panels, battery box, front boot tray and fully bracketed sub chassis.
Parts to Finish:
Windscreen
Complete with glass, frame, posts, rubbers, center rod and fittings
Lighting Set
2 Halogen headlights complete, 2 front indicators, rear number plate light and reversing light, two rear tear drop lights and 2 rear reflectors.
Body Trim Set
1 engine lid grille, 2 horn grilles, bonnet handle, 2 Speedster scripts, 8 waistline trims, 2 side decors (under doors), front and rear bumper decors.
Carpet Set
Complete. Please state 2+2 or 4 Seater
Wiring
Loom including relays
Washer Kit
Battery Clamp
Instruments including Speedometer, Rev counter, dual fuel and oil temperature with adaptors, senders and dash warning lights
Heater Set
Including 2 demister vents, hoses and foot well sliders
Upholstery Set
Including 2 front bucket seats, rear seat, door panels, dash top and eyebrow, seat runners and frames, gearlever and handbrake gaiters. Please state either 2+2 or 4 Seater.
Roof Kit
Including frame, roof and fixings. Please state 2+2 or 4 seater.
Tonneau Cover
Please state 2+2 or 4 seater
Wheels and Tires
4 Chrome wheels, 4 tires and 4 baby moon hub caps
Side Static Windows
Including all fittings and seals
Other Essentials
External and internal door handles
Dash grab handle
Pair of seat belts
Pair of rear lap belts
2 Door check straps (Vinyl)
Steering wheel and boss (Motalite)
Wiper arms and blades
Interior Mirror
2 Exterior mirrors
Monza exhaust system
THE NEW PILGRIM 4 SEATER SPEEDSTER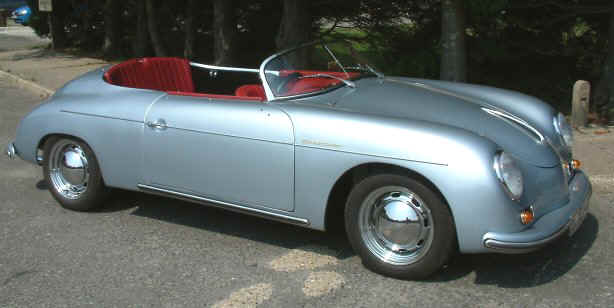 Now available is a genuine 4 seater Speedster with full rear legroom.
After 18 year producing 2 seater cars it became obvious to us that many people wanted a classic sportscar but those with families were put off by the majority of classic sportscars only having 2 seats, or at best a tiny area behind the front seat where perhaps, 2 tiny children could be squeezed in. While this is a fine idea if you dont have children or relatives, it makes things a little awkward for those that do.
Enter the new Pilgrim Speedster 4 Seater.
Now you can drive one of the worlds most beautifull and classic sportscars, and take the children or friends with you in style, comfort and safety.
Based on a full length, unshortened VW floorpan, with our own galvanised steel sub-chassis, the 4 seater will allow full legroom comfort for 2 adults in the rear with seat belts.
A Home Constructors Dream ?
Whilst our new 4 Seater is available in a finished turnkey car, a home build kit is also available.
One of the major reasons people are put off of building a Speedster at home is the problem of 'Chassis shortening'. Pilgrim have now solved this problem with our new 4 seater.
Our new 4 Seater is based on a standard unshortened VW floorpan, so now you can just unbolt the body from a VW Beetle, refurbish it to the standard you are happy with, then bolt on a new, 4 Seater Speedster sub-chassis and body!. No cutting, welding, or shortening required.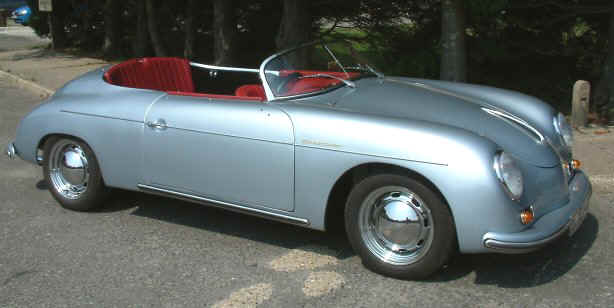 Choosing and Sourcing the Donor Car
Unless you are going to buy a ready shortened floor pan from us then you are going to need a VW Beetle as a donor car.
There are many different beetle models to choose from although you might want to avoid early & thus collectable & rusty versions, and some that are (partly) unsuitable. If you want it to be Road Tax exempt then you will need a pre-1972 registered car (European registration).
But ! You may not find the engine that you want in the body that is available! This is a common problem. You will need to contact us or shop around to find the set-up that you require.
VW Models available
VW BEETLE 1200, 1300 & 1500 (swing axle rear, torsion bar front)
Swing Axle - The swing axle rear, torsion beam front suspension provides a slightly cheaper and easier build and also the most authentic set up for the Speedster purist.
Chassis Work Required - Shortening of chassis and modification or replacement of front beam.
Other Parts Retained from Donor - Petrol tank (needs modification), fluid reservoir & holder, steering column, switches and wiper motor.
VW BEETLE 1302 & 1303 (independent rear, MacPherson strut front)
Independent Rear Suspension (IRS) - The IRS rear suspension chassis, which will need to have it's MacPherson strut front suspension and framehead removed and replaced to accept the earlier framehead and torsion beam suspension, will require more work and sourcing of parts, but provides the best handling and is, in our opinion, the best option.
Chassis Work Required - Shortening of chassis and conversion of chassis to take torsion beam front suspension.
Additional Parts Required - Complete front beam assembly, framehead, steering column, petrol tank and wiper motor (if using 1303 as donor).
Pre-'72 IRS cars are preferable and then a separate Torsion Bar front end unit for several reasons.
1. The IRS rear end units though less original are preferable due to improved traction and stability.
2. These cars can be picked up from the VW mags, VW beetle dealers and wreckers for around the £200 to £450 mark complete with engine.
3. They will have a lot of re-useable equipment on board that will save you many pounds.
4. The finished vehicle will have 'Historic Vehicle' registration and thus avoid Road Tax
Try to get one with a 1600cc engine and gearbox, though you can buy Piston and Barrel kits to upgrade the 1500cc engine to 1600cc but you will have to buy a new or second-hand 1600cc Twin Port head. The 1600cc engine is ideally suited as there are many aftermarket products to improve the output horsepower of the beast.
Front Disc brakes are also preferable to the drum units which will be found on many models, though you can buy a complete Disc Conversion Kit from shops and magazines, Calliper repair kits are usually available also. Before you part with any cash, check the serial numbers of the Engine and Gearbox to make sure that you are getting what you are paying for. AA & AB gearbox serial numbers are 1200/1300 boxes. AS are 1600GT boxes.
TECHNICAL
As mentioned above, if you are aiming for at least a modicum of originality in your car, you should be settling for at least a 1600cc Twin Port engine or even bigger. Unless you are very lucky, your engine will have come with a standard single carburettor, though you might have been lucky and got one with a progressive opening carb. There are many improvements to the 1600cc engine which can be simply made. One of the easiest is to fit a performance tuned exhaust and a 009 Distributor, the other way is to fit Twin Carburettors. Most of the companies advertising in the VW magazines have new Twin carb kits, ranging from $600 to $1200. However if you wish to save a few pounds, then a few calls to some of the carburettor people around may help you. Second hand Del Orto '36' carbs are available for around $200. Used Webers are around for a similar price.
Most of the VW companies will be able to sell you the relevant inlet manifolds to fit these carbs to your engine, Bugpack do manifolds for most common Twin-carb units for around £50 for a pair. You will also need a linkage Kit to connect the 2 carbs, these are also available from Bugpack or the parts dealers, though if you are ingenious you can adapt the Del Orto or Weber linkages if you can persuade the dealers to let you have them.
The 1600GT gearbox is also the one you should be trying to find, though as mentioned earlier these are getting quite rare nowadays, failing that a 1500 or 1600 box will do OK.
When shifting gearboxes from one vehicle to another you might come across problems with the front gearbox mounting. Early cars had a 2-bolt mounting whilst later models had a 3-bolt mounting. This isn't a big problem and the easiest cure is just to find a gearbox nosecone that fits your chassis and swap it for yours, (make sure you buy a new gasket).

www.HalerConcepts.com

Speedster
Complete Turn key cars can also be built to your specifications by our team – contact for details and prices.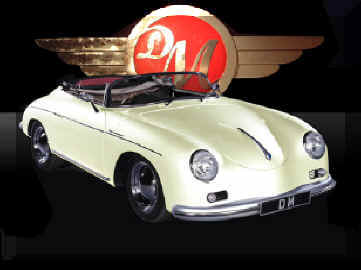 See a customer build of one of our Speedster kits at: www.kews.dk

Information: chris@halerconcepts.com 1 - (403) -358-0511 (Canada)

Officially Licensed agents for Pilgrim Cars in all of Canada, USA, Sweden, Denmark , and Norway.