Interiors
Tried of the few interior color options you had when purchasing your car? We can customize your interior in many ways to match the color and texture combinations that you wanted but could not order, new leather seat covers, new carpet and re-dying your interior. We use OEM quality interior dyes that can change the color of your interior plastic pieces and other panels. This dye will not chip, peel, or crack like paint. It is the same process the factory used on your car when it was made, but you can choose any color you can think of. All the factory textures will show through and you won't be able to tell it didn't come from the factory this way.
Here's the plain tan (light oak) door panels changed to blue with black speaker covers and some interior panels dyed to match. (More photos to follow when the rest of the interior is replaced).
Before: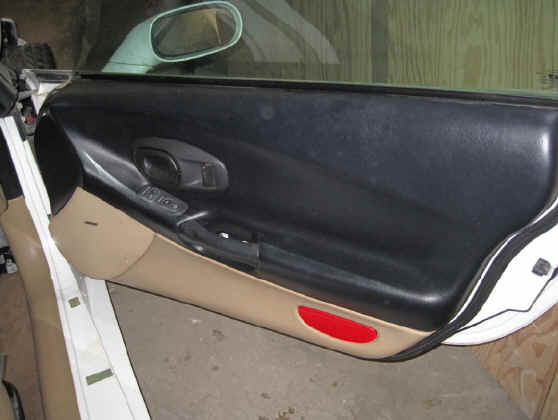 After: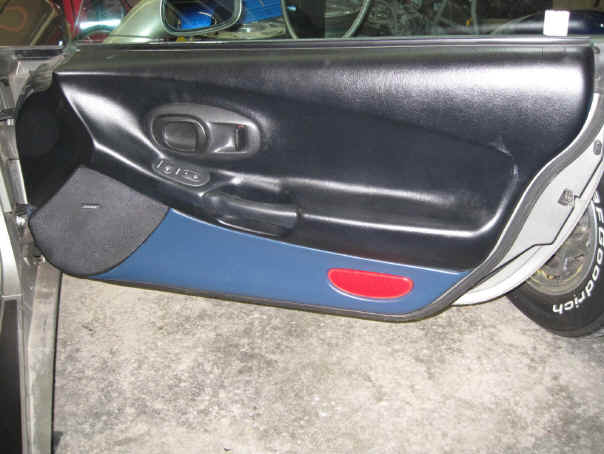 Note how the switches light up blue in this photo - we can make your switches light up any color you want!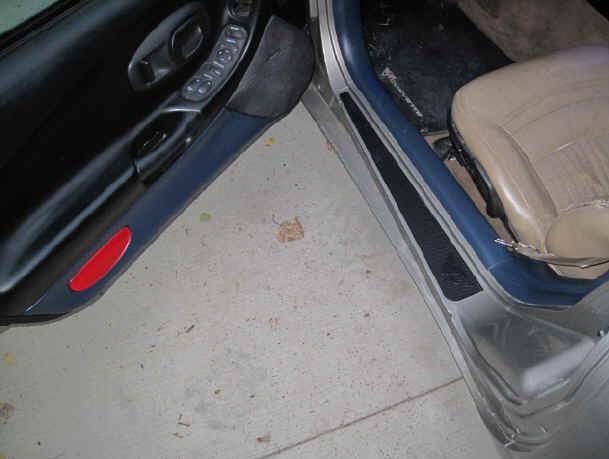 Seats to be recovered shortly and black carpet installed...