39 Studebaker Street Rod
SEE ONE BEING BUILT - CLICK HERE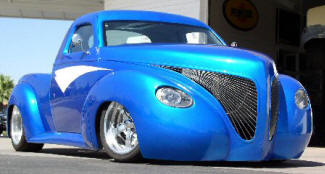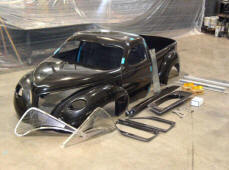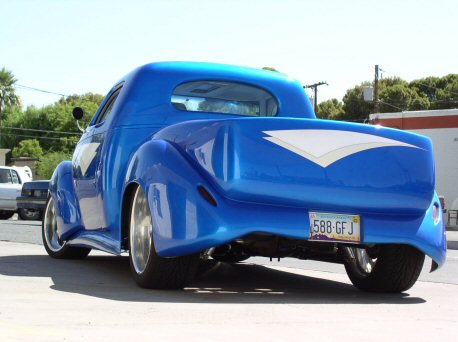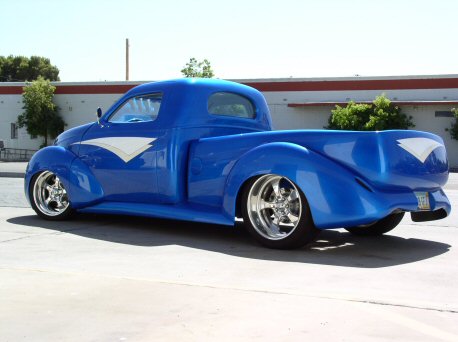 All Prices shown on this page include parts, delivery, paper work for customs clearance and brokerage service to most locations in North America! Amounts are in Canadian $.
**(US customers - package is $12,500 + shipping).**
The 39 Studebaker Street Rod conversion has a very unique assembly procedure. The cab and doors of the body package are bonded to the existing cab and doors on your S-10 donor. This allows you to complete the street rod without the complications of having to install steering, brakes, pedals, windows, seals, and electrical components. With the donor you retain all the S-10 interior and drive train. All this together makes one of today's most eye catching street rods, the 39 Studebaker Street Rod. This truck has the styling from the late 30's and 40's combined with today's advanced automotive technology.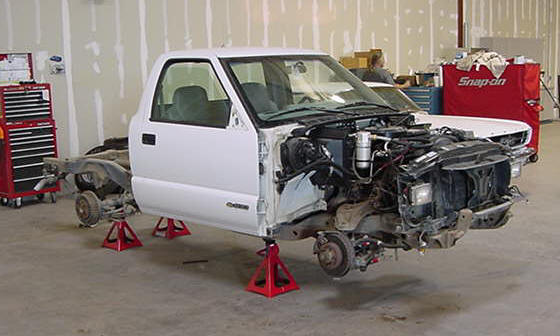 The Donor Truck: The conversion package requires a 1994-2003 Chevy S-10 Standard Cab Pickup. Build your street rod with a stock truck and keep the cost of the finished street rod around $25,000. A second option is to purchase the chassis, cab, and doors only, to build a fully detailed street rod with a V-8 and any upgrades you desire.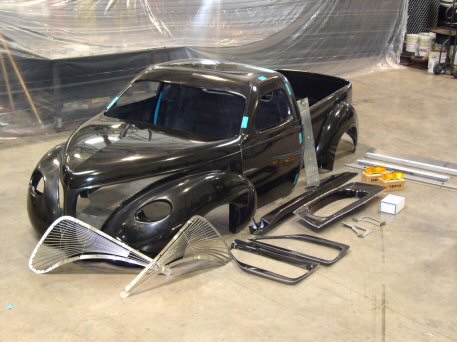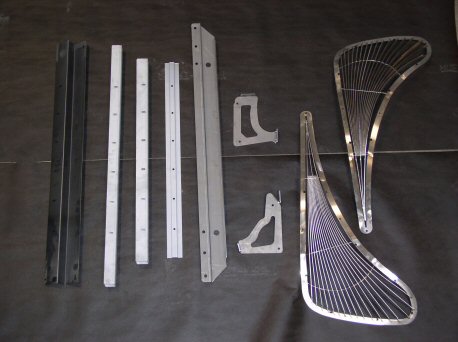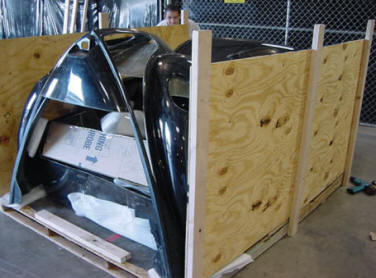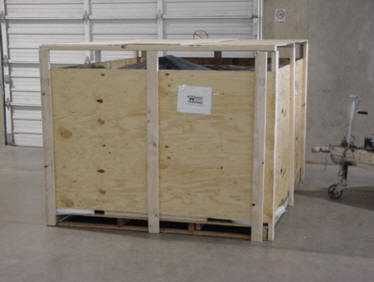 The complete body package includes all the fiberglass panels needed for the conversion (cab, doors, bed, front clip, hood, running boards, and interior window shrouds). The package will also include laser cut and computer bent signature stainless steel front grills, metal brackets and hardware used to mount the body, the lights and electric door popper kits. Everything you need to convert your S-10 into the 39 Studebaker Street Rod can be shipped directly to your door. Contact Haler Concepts Ltd. for price quotes on shipping or to discuss building your Street Rod.
Basic kit price is: $14,995. Canadian.
Dash and center console kit: $1,850. Canadian.

THIS DASH IS DESIGNED TO COMPLETELY TRANSFORM THE INTERIOR OF YOUR 39 STUDEBAKER OR 94-03 CHEVY S-10 - (IF YOU HAVE AN S-10 SHOW TRUCK THIS INTERIOR WOULD REALLY SET YOU APART FROM THE OTHER S-10'S!) - REPLACING YOUR STOCK DASH IS MADE EASY BY USING THE FACTORY MOUNTING POINTS.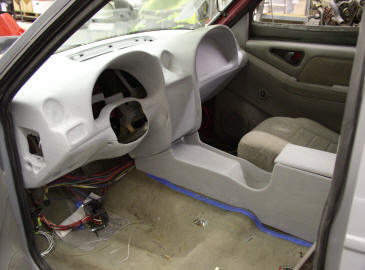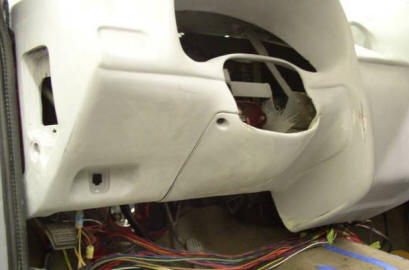 THE FACTORY FUSE PANEL, DOOR SWITCHES, AND E-BRAKE RELEASE CAN ALSO BE USED. WITH MINOR MODIFICATIONS, ANY S-10 GAUGE CLUSTER OR EVEN AFTERMARKET GAUGES CAN BE MADE TO FIT. TO HELP KEEP THE INSIDE OF YOUR TRUCK LOOKING CLEAN THE UNDERSIDE OF THE DASH IS MADE WITH A REMOVABLE PANEL AND THE STOCK DEFROSTER VENT FITS IN THE TOP. THIS DASH IS A REPLACEMENT FOR ALL 94-03 S-10 PICKUPS. ORDER YOURS TODAY TO BEGIN YOUR TRUCKS TOTAL TRANSFORMATION.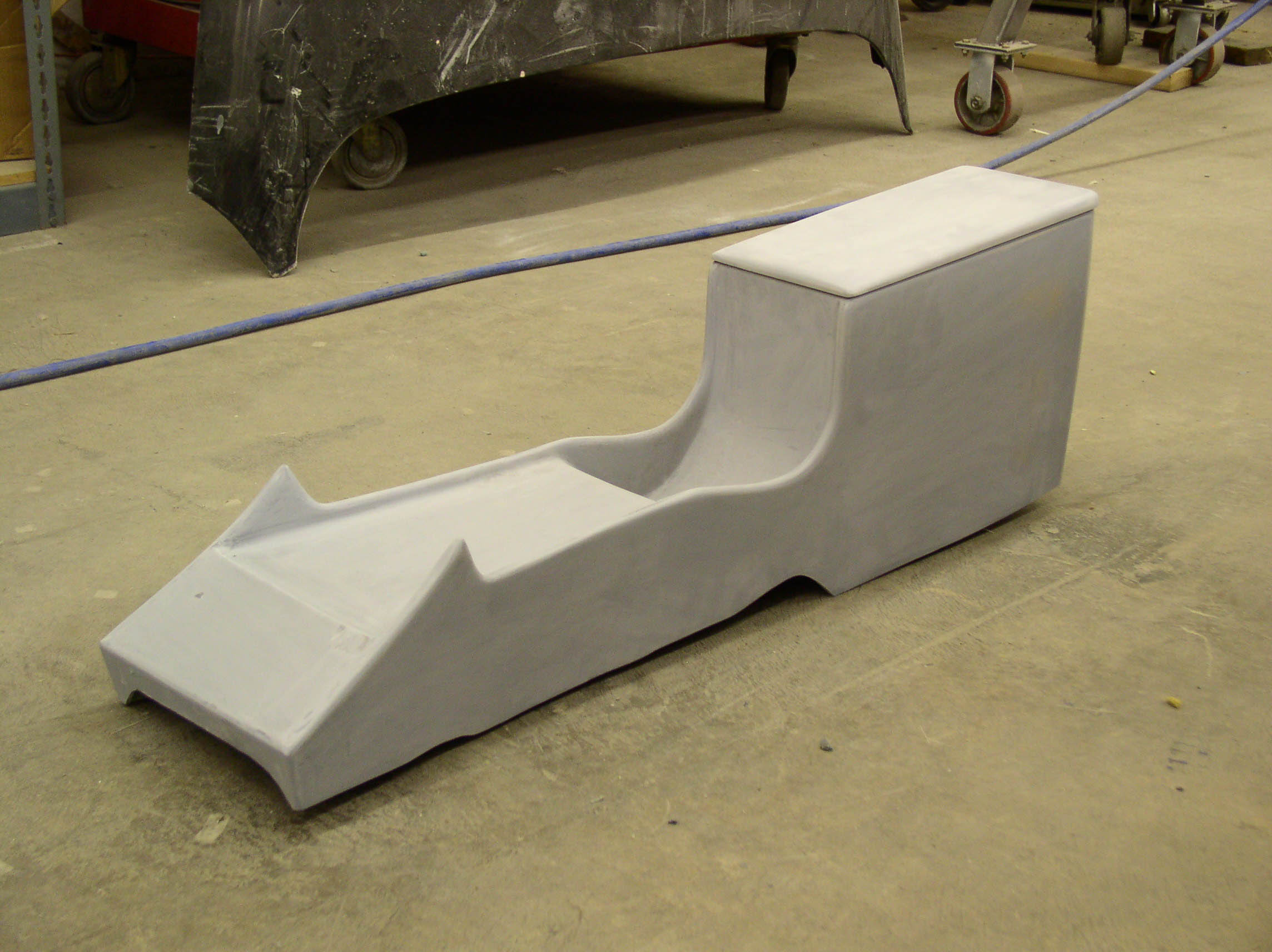 LOOKING TO FINISH OFF THE EXTERIOR OF YOUR TRUCK? WANT TO PROTECT YOUR STUFF IN THE BED? WITH IT'S CONTOURED FIT AND SMOOTH FINISH, TOP AND BOTTOM, THIS COVER IS THE PERFECT FINISHING TOUCH. THIS COVER IS A MUST FOR THOSE WHO WANT TO USE THEIR TRUCK ANYTIME THEY WANT.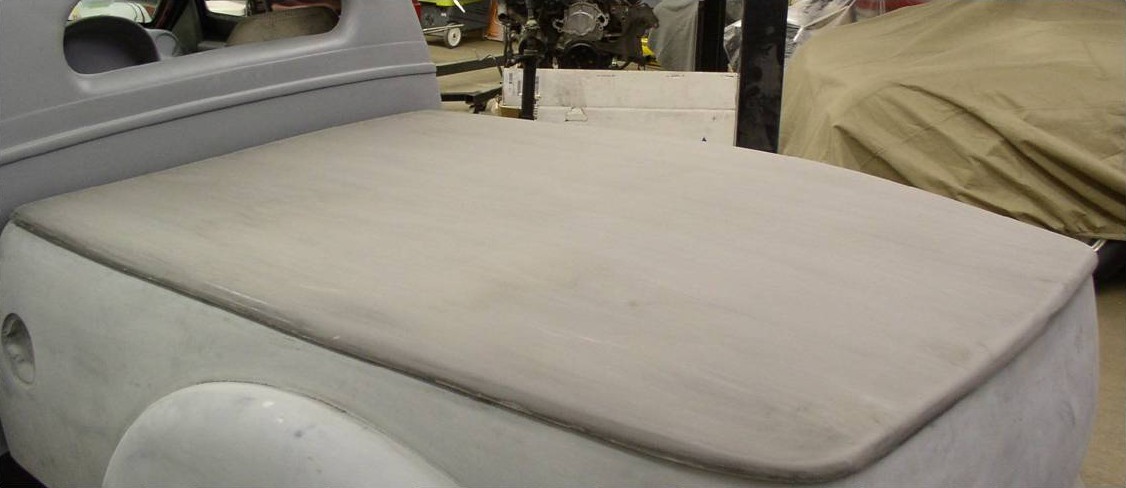 BILLET HINGES ARE INCLUDED WITH THE PURCHASE OF THE BED COVER. CONTACT US TODAY TO ORDER YOUR NEW BED COVER.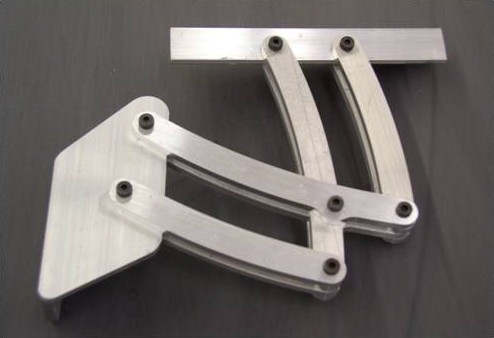 Bedcover kit is $2,325. Canadian
1994 - 2004 Extra Cab S10 $15,950. Canadian.
For more information contact us at chris@halerconcepts.com or by phone (403) 358-0511